Paper Models to Download, Print and Build!
Get 3 paper models to put in your free online folder
then get another model a day for $7.50/month
---
New FG Model!
---
Free-For-All Link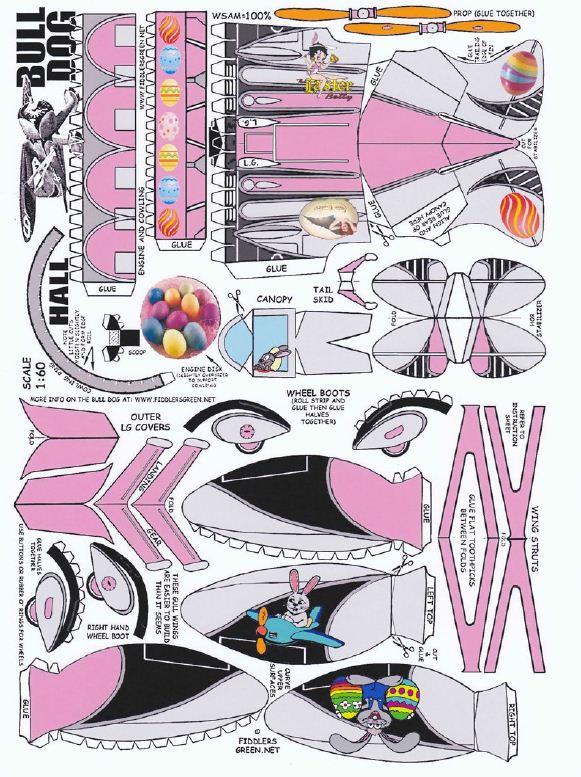 The Easter Hall Bulldog
(Does not require sign-up, login or registration)
---
---
This week's releases
---
Last week...
---
New FG Model
---
March 22nd Releases
---
March 15th Releases
---
---
Early March releases (First week)
---
Models for Feb 15th
---
---
Previous Magic Keys Releases...
---
---
Releases for the week of Jan 25th
---
January 11th releases...
---
---
---
---
All About Magic Keys and how to subscribe explained in your
MyModels
Folder.
(Subscription gets you a model a day)
---
---

* CONTOUR Spacecraft (free for all)



* Me-209 Racer


Richard's Newly Designed Etrich Taube
More Paper Models
---
New Tutorial Pages at the Cardmodelers Academy
Follow along with step by step instructions, 78 color pictures, lots of tips, and build the Chester Goon Racing Plane with our new instructor, "airgoon" Norm.
Click here
to get started at the Cardmodelers Academy.
---
Paper Model a Day Plan
$7.50 gets you a model a day (7 a week) for a whole month placed permanently in your folder, and they stay there for life, plus you get another $7.50 worth of store credit to spend on more models (but not to buy more keys or collections with)
Past Releases for Magic Keys Subscribers
---
From the
FG Aero-Space Collection
---
Soon,Congressional Limo,


---
Note: Now, Magic Keys. are totally FREE because you get a FULL REBATE. Sign up for keys and go on a shopping spree !! Try Magic Keys for as little as $7.50
Get BONUS BUCKS when you subscribe to Magic Keys
For as little as $7.50.
++++++++++++++
MAGIC KEYS 'buy' you all the new releases (usually 12-15) for an entire year saving you |
about 2/3 the normal price !! Order them from your MyModels folder

..
++++++++++++++
SPENDING YOUR STORE CREDIT:
Simply add the models you'd like to your cart and when you check out, your store credit will
be automatically deducted from your total. Store credit can't be used for collections or
more
Magic Keys sorry.
Note: Do the Keys transaction
first
and THEN go on a Bonus Buck spending spree.
+++++++++++++

Questions? chipfyn@gmail.com

Update AC Collection in MyModels folder: $69.95 (You must have already bought
the entire collection to qualify for this very special price)
To order email (Chipfyn@gmail.com)
---
---
We live and work in RVs so to contact us..
chipfyn@gmail.com (no phone-no snail mail...email only please