Hi All,
Working for the largest Photography outfit in Las Vegas does have its benefits, and no I am not talking about the regular exercise from dragging heavy loads of stuff like Crystals (ordinary rock that is see through and can be laser etched with 3D photos, like ordinary rock, you get a lot of them in one pile and they weigh a ton), merchandise, supplies, photo paper, albums and other odds and ends of the trade. As one of their employees one of the benefits is getting any sort of Photography gear at their cost. I have been looking to upgrade my old Olympus FE 140 Digital Camera for a while now. It is and has been most excellent for what I use it for, model photography, shooting the odd fishing trip to Lakes Mead and Mojave and other expeditions about Nevada and Southern California. With more than three years and several thousand miles under its' belt, it is getting to be a bit long in the tooth camera wise.
The other day we got in a shipment from Nikon, a case of nice shiny new L 20, 10 Megapixel cameras that seem to have a number of the features that I am looking for, ability to make larger finished pictures, a better movie mode as well as extended ISO shooting modes compared to my old Olympus 6 MP shooter. And yes, I know it means I have to relearn all the buttons and where to put my oversized digits to avoid taking extreme closeups of them as opposed to what I am wanting to take a picture of. All of that for right at a Benjamin, not too bad. So this will probably be the last picture that my old Olympus will take for the model hobby.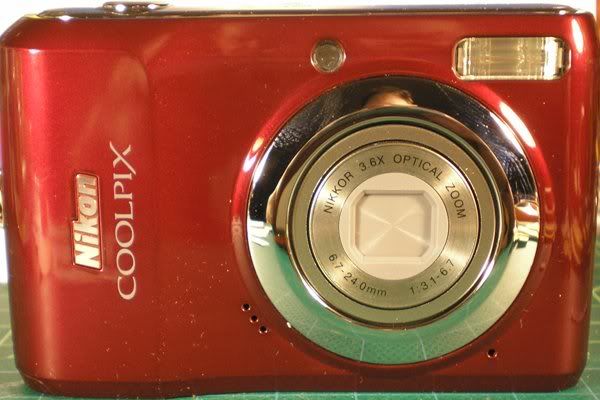 Oops, it would seem that when I previewed this post, my nice shiny new Nikon is already picking up bad habits and revealing state secrets, namely my next Fiddlers Green project!!! Bad Nikon Bad!