RCG Is my main hang out and I found FG from a thread there where one of our members built a 8' wing span B17 from a up-scaled card Model that turned out Amazing.
I have recently started building card models and am having fun assembling these tiny models. I think putting together the small card models are honing my skills for the larger foam RC models I build.
I just assembled a Luftwaffe JU-87 Stuka that I am going to upscale the plans for a 50"wing span scratch built foamie.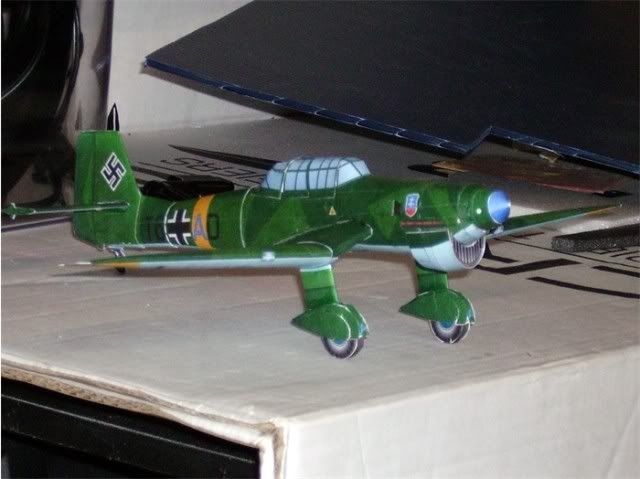 should be a pretty easy build once I get the right size of the formers I will need for the fuse and wings. working from 3 view plans is pretty simple too.
howver I have to finish the 3 50" WS F4U Corsairs I have on my work bench first
I have a fascination for gull wing WWII War Birds for some reason
I really want to build this before I build the stuka though
I don't know why but I have not found any builders building this bomber
I think it is another one of my Favorite WWII Navy dive Bombers and the Corsair is most definitely my favorite Pacific Navy/Marine fighters so anyway I am going to design and build a 50" ws scale model of the Vought SBU-1 Bomber as my contribution to the Foam RC modeling community.

OK Enough of that, I am running off at the mouth now