Here's my Apollo Lunar Module, which I finished while the forum was offline recently:-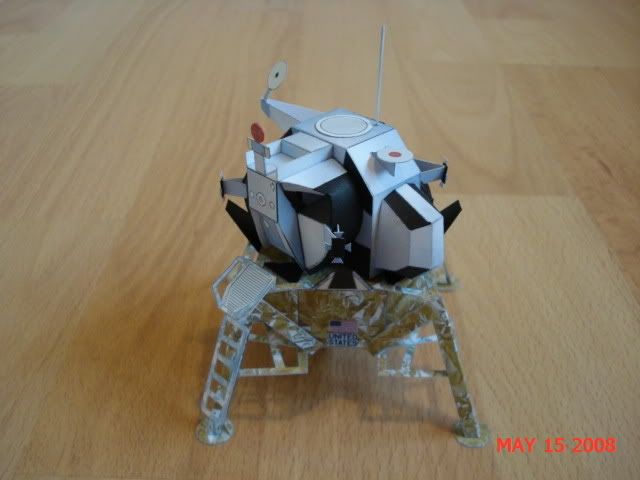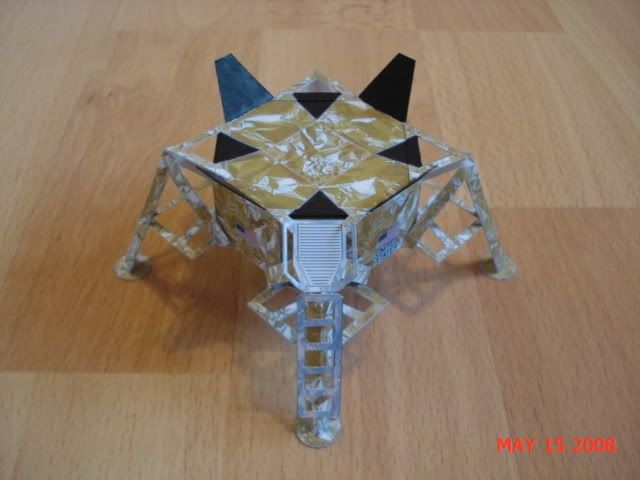 More pictures here
http://s292.photobucket.com/albums/mm32 ... %20Module/
.
I have to say that this was NOT an enjoyable build. A lot of the parts required modifications, some major, in order to get them to fit at all, and the 'instruction' drawings were very vague and unhelpful. A lot of the time it was pure guesswork which way round or where exactly parts were fitted. I wouldn't choose to build this model again!
Of course, this isn't an accurate scale model of the LEM, but I think it's a reasonably good representation of it, and despite all the problems I'm still pleased with it

. I hope you like it too.