And the answer is this, the Stinson V-77 Reliant...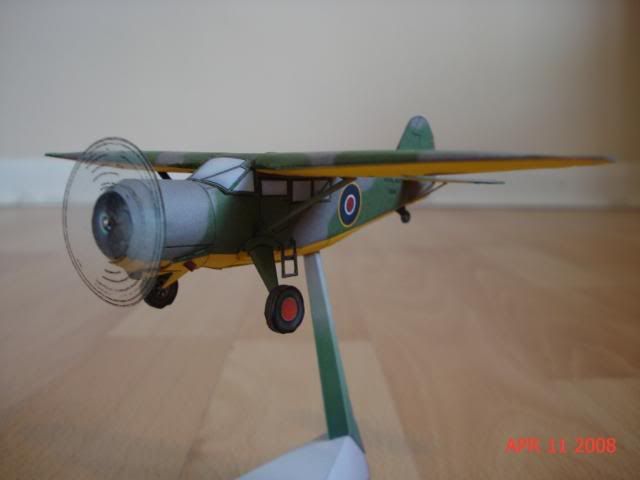 More pictures here
http://s292.photobucket.com/albums/mm32 ... 20Reliant/
.
Not one of my better efforts, especially where the wheels are concerned (note to self - I really must learn how to do them properly) so please be gentle with me! lol
I started this one last weekend and just finished it today. I originally began building the stock 1/25 scale version, but it was too big for me and I wasn't really very happy with it anyway so I binned it and started on this instead. I reduced the original by the WSAM figure of 42%, so this
should
be 1/60 scale, but it looks awfully small to me - the wingspan is just 6 inches! This was about as fiddly as I want to get so I think it's unlikely I'll be building anything so small again

. At least I was able to get all four sheets on one piece of card, though!
All the exposed white edges have been covered up. I'm still experimenting to find out the best way to do this, and here I used some Humbrol enamel paints that I already had. The engine exhausts are tiny pieces of brown insulation from some thin gauge stranded wire I 'acquired' from work

.