Here is my latest model, the F11F-1 from Stahlhart Papercraft, scaled down to 1:72. This is my second build of this model, the first having not survived my "attempts" at getting the flared section of the fuselage to look right.

This shows the one part of this build I'm really not happy with, I feel like I got the nose gear a little too long, most of the shots I found of this bird make her stance appear to be dead level and just barely off the ground. Oh well, good excuse to give it away and build another!

A shot of the bird in a really un-natural state. Gotta find a little mirror to make these shots look better.
Last, but not least, the "ubiquitous inflatable nickel shot!"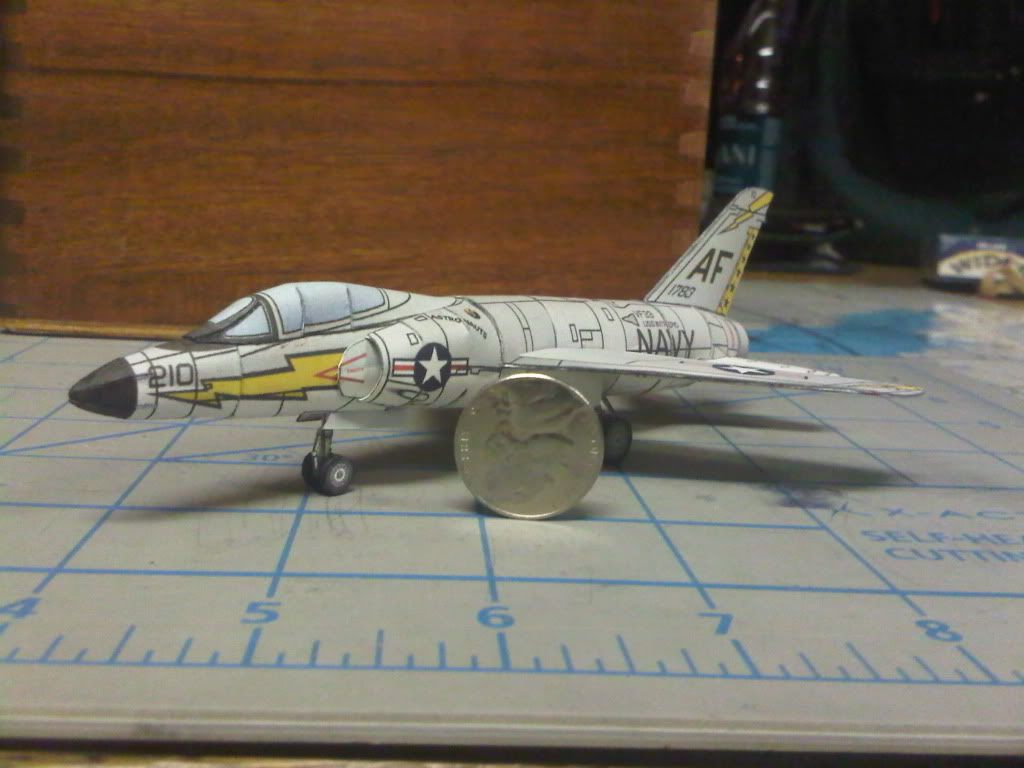 I'd like to build a base for this model that looks like a carrier deck, does anyone have any suggestions on where to find a pic or pattern of carrier decking I could use?