Another model Oddball 'm showing you , and a great addition to my collection 1/100 in every way .
This time the subject is still one of the developments of the Boeing family C-97/377 , it 's Preagnant Guppy , developed in the early 60's , especially for transporting rocket parts coast to coast in the USA , saving time and shipping cost to NASA . The conversion was devised by former USAF pilot John M. Conroy . NASA bought the idea and Conroy founded the company Aero Spacelines to transport the components of Titan II rocket that served the Gemini program . After 1965 other Boeing 377 and C -97 were converted into a plane with even wider compartment to transport the Saturn V components , the emerging Super Guppy . The subject of the model is first converted Guppy which is smaller than the more traditional subsequent models . This plane operated from 1963 until 1969 carrying components of the Titan II , Maryland to Cape Canaveral.
The construction of the model is not suitable for beginners modelers, there is a need to produce precise adjustments in fitting the pieces, both as the lower deck cargo area.
As this is the third model of the family C-97 that I build, I recommend assembling the center section of the fuselage to the lower deck, wings and nacelles. First for a better fit of the wing root, second to hit the transverse curvature of the fuselage and deck, essential to capture the shapes of the KC-97 or Guppy. After mount the fuselage as required in the instructions deck down strongly recommend following the sequence of bonding that Aaron suggests, cockpit to tail. The same goes for the cargo section.
The model finished.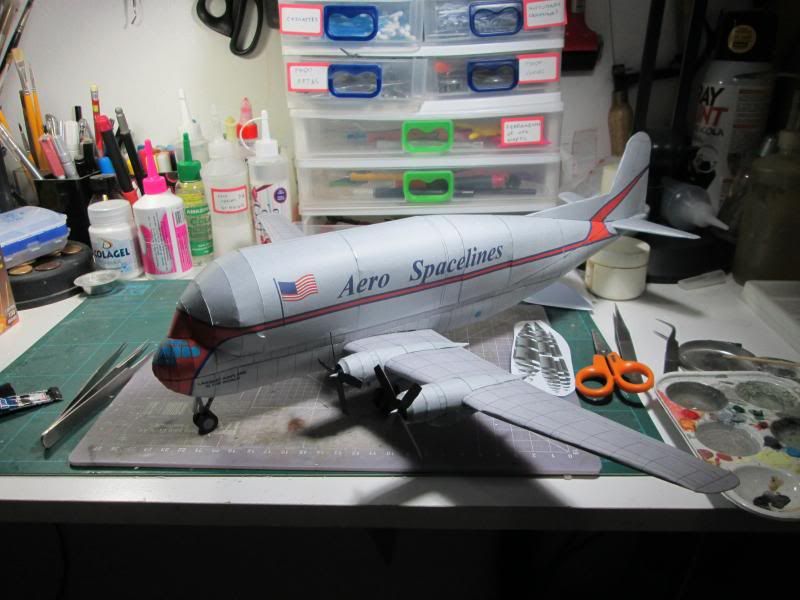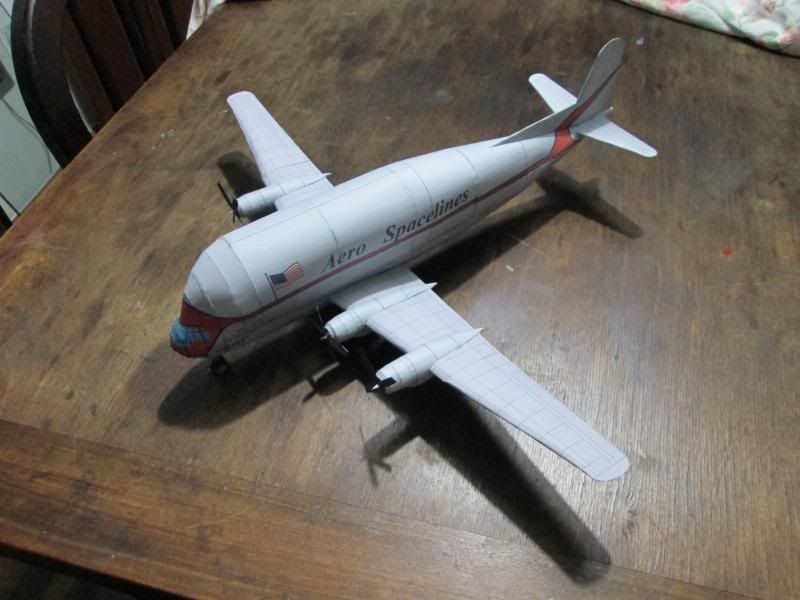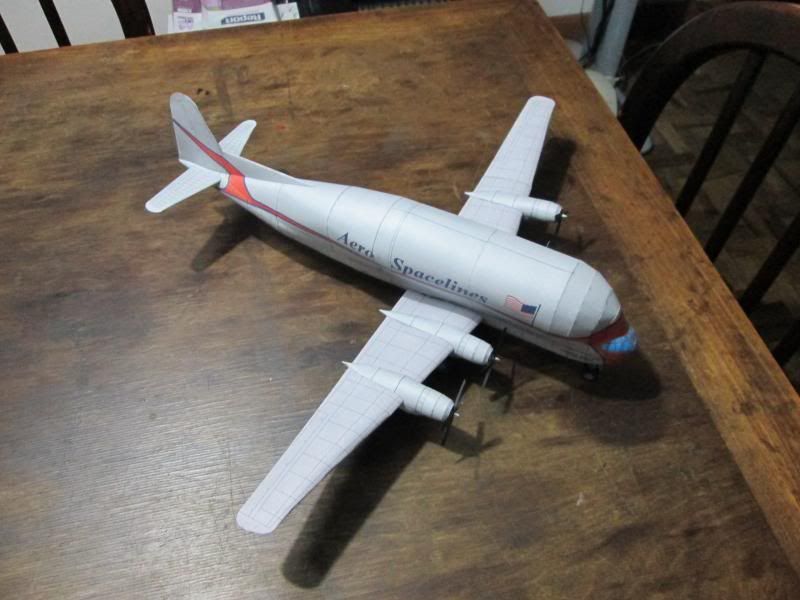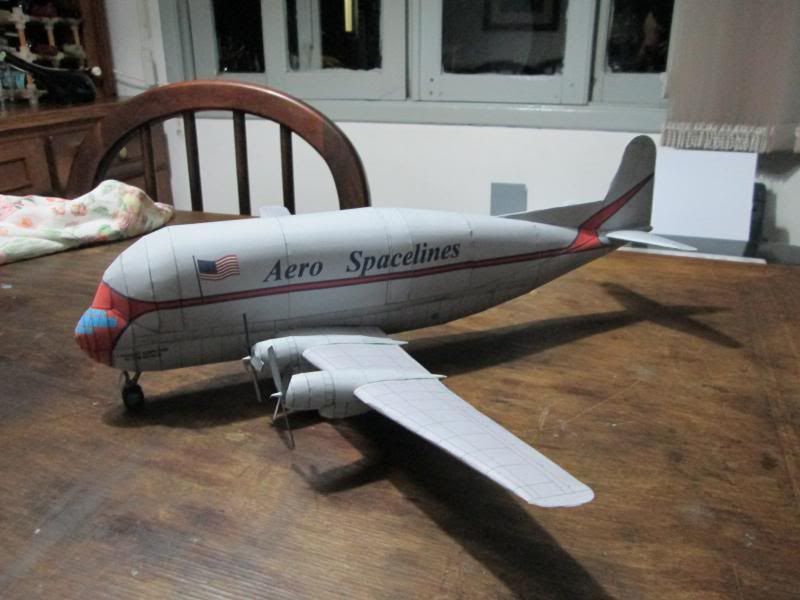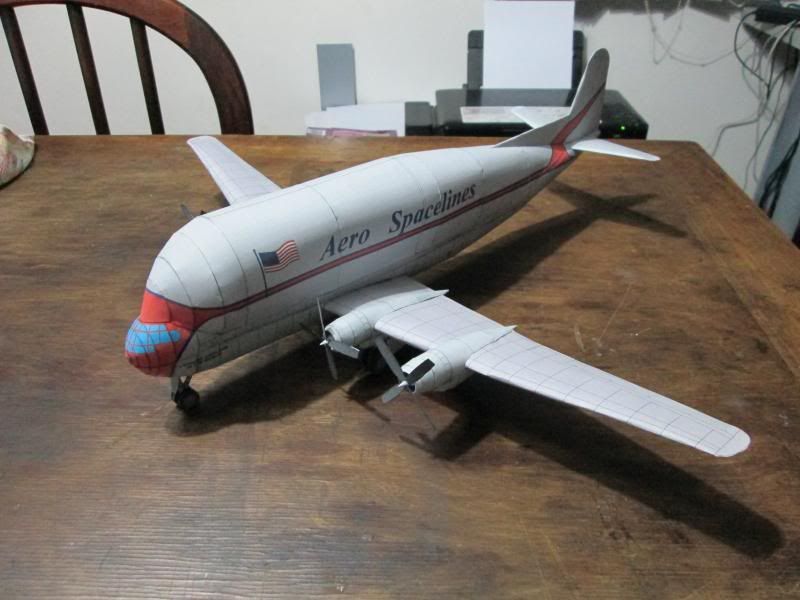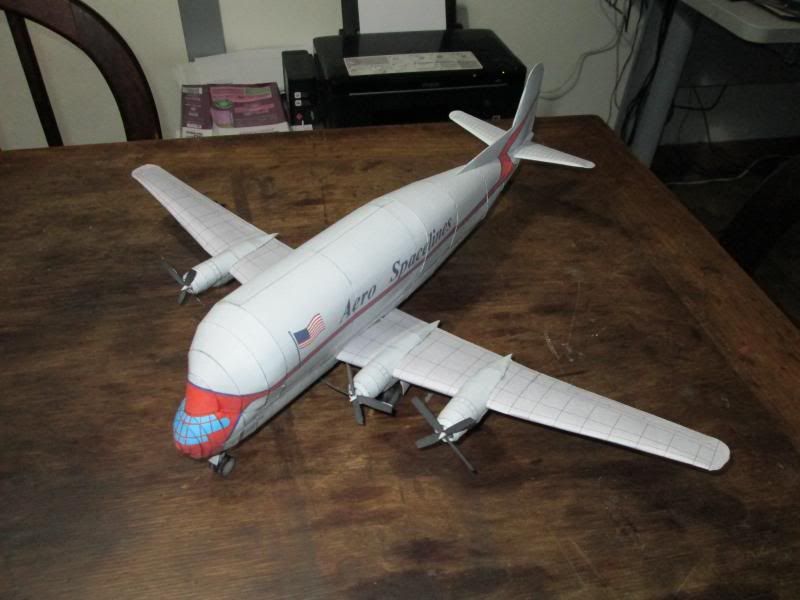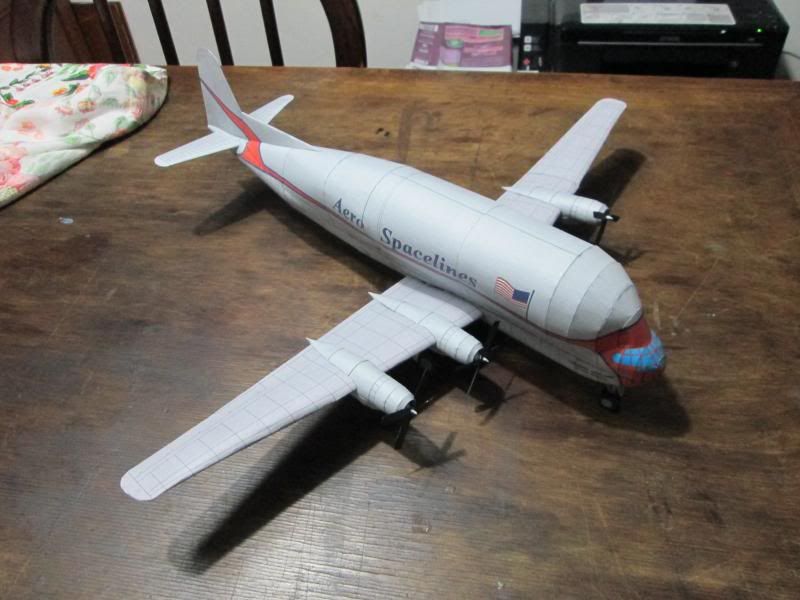 Until the next