Friends!
I made for Aaron two of the last models designed. At the moment I finish thw pretty US private planes of post WWII, the Ryan Navion.
Designed after war by North American, but produced by Ryan, the Navion is a pretty mix between a car of 1940s and P-51 Mustang, is a very popular plane because the technology involved at the time, mainly in construction because the Navion are all in duraluminiun.
In 40s and 50s Navions are very popular in civil market, many USA celebrities at the time are owners of this small 4 setting airplane.
Aaron made two versions of Navion:
One is a civil machine with warbird color of US Army and other is authentic L-17 of US Navy, used for liaison in 1950's.
The model are in 1/23 scale, but I reduced as always to 1/100, the build is easy and fast ideal for beginners, I made each model in two days.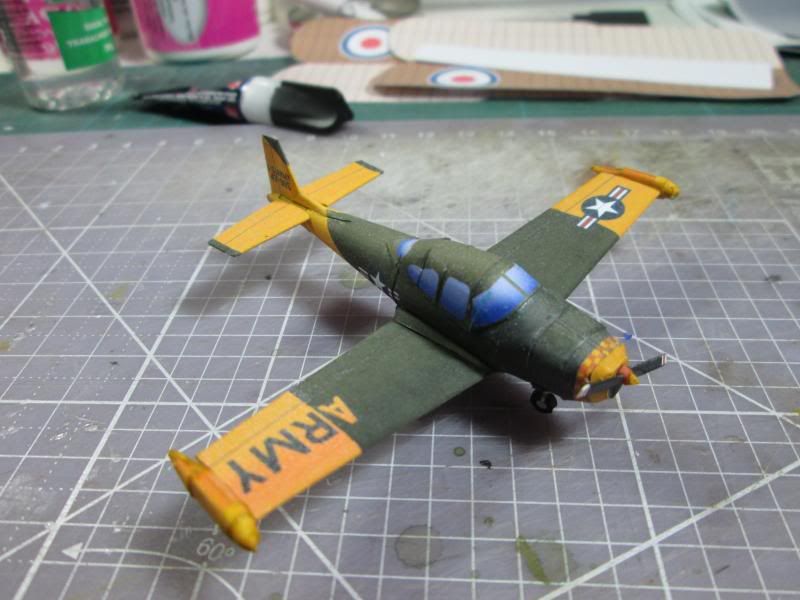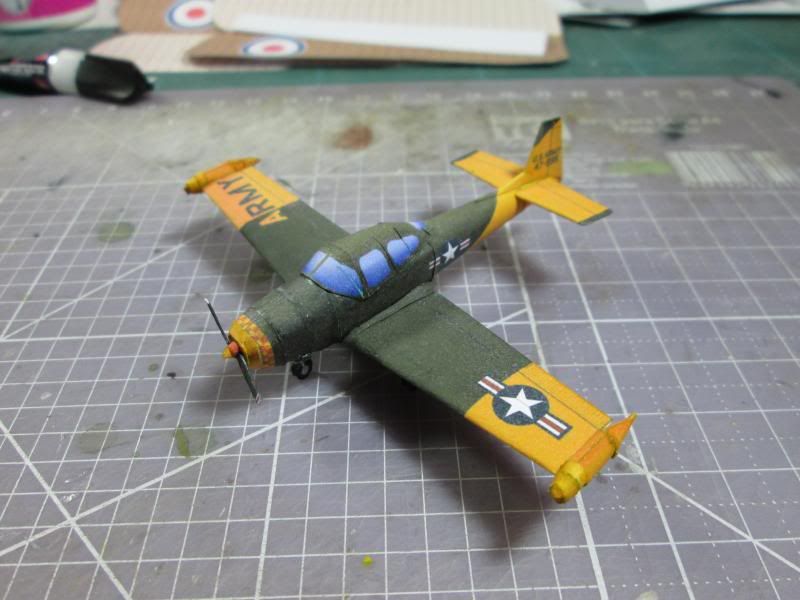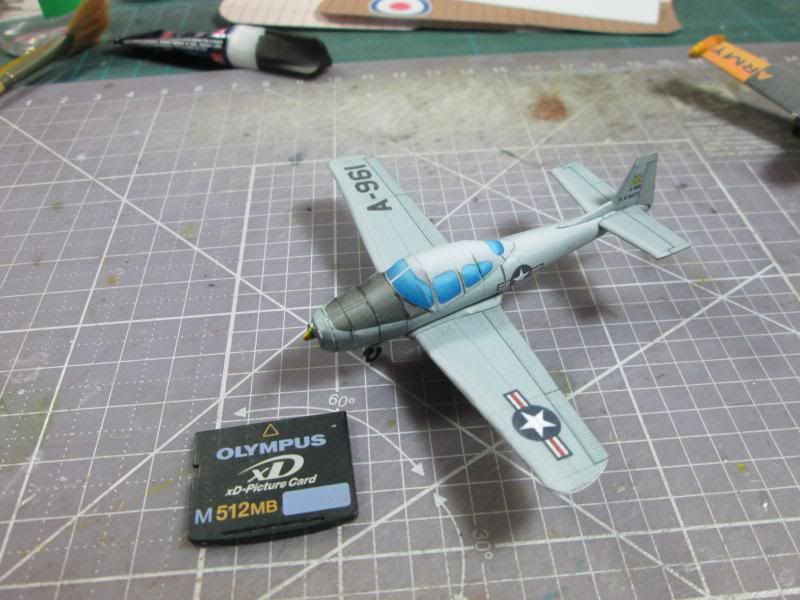 I believe soon are avaliabe in Fiddlers Green.