OK, here are a couple more for youse guys......
Firstly I have for you pleasure a Lanchester Armored Car. I saw this thing and just loved it. The only modification is I double up on the tire treads.
I think he got caught in a Hun spotlight on this one
This is one of my all time favorite tanks, the Mark IV. On this I doubled the sides so I could cut out the panel that showed the rollers on the bottom (just above the tracks). I used a double thickness on the tracks (back to back) so I could score the laps of the tracks themselves and make each individual on flat. I also cut extra hatch covers to all to the depth, the track tighteners are three layers. There is a black out behind the open drivers ports. I got some cheap Wal Mart craft chain for the beam and put some tarps on for the heck of it. Seems to be rough country on my desk.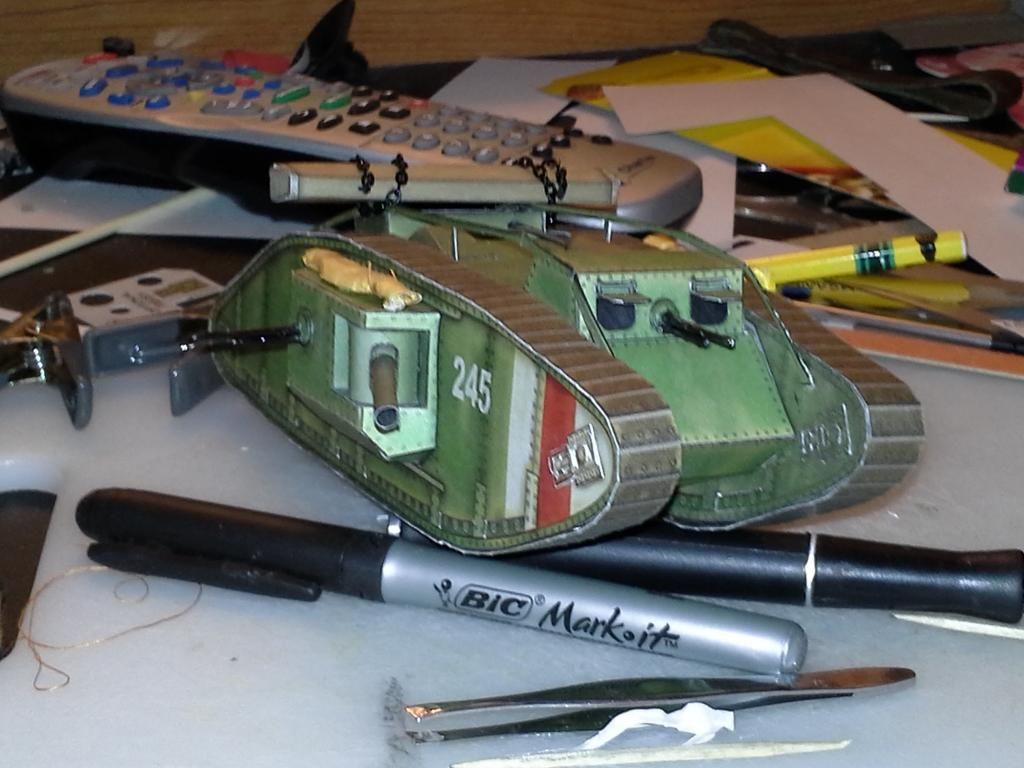 and here is the back.
Beard