Here is a little sumpin' that looked a lot easier than it was. Last year I made the Paper Replika Christmas Train for my wife, so,..... I thought I would simply make her another train. Canon called it a "Toy Train" so I figured how tough could it be....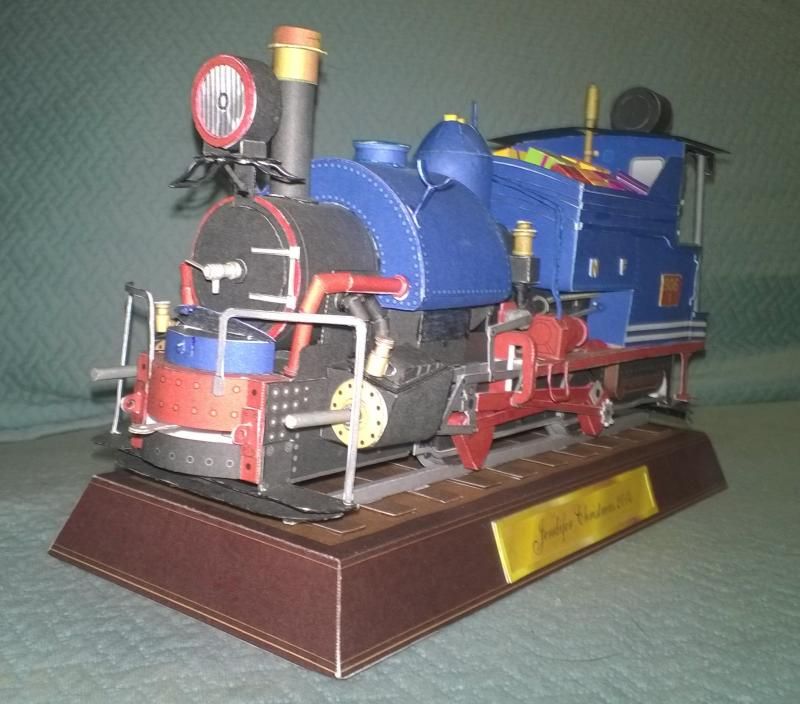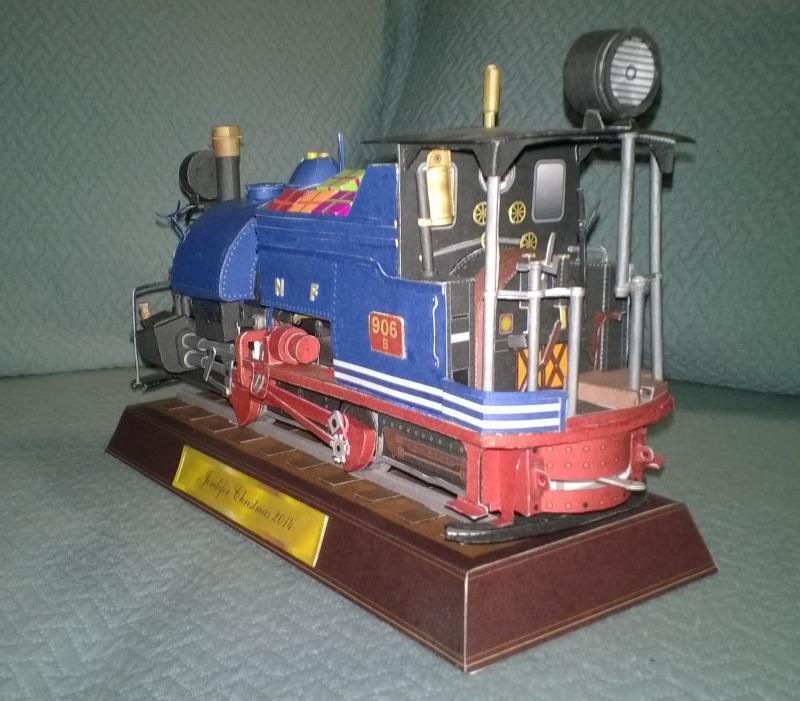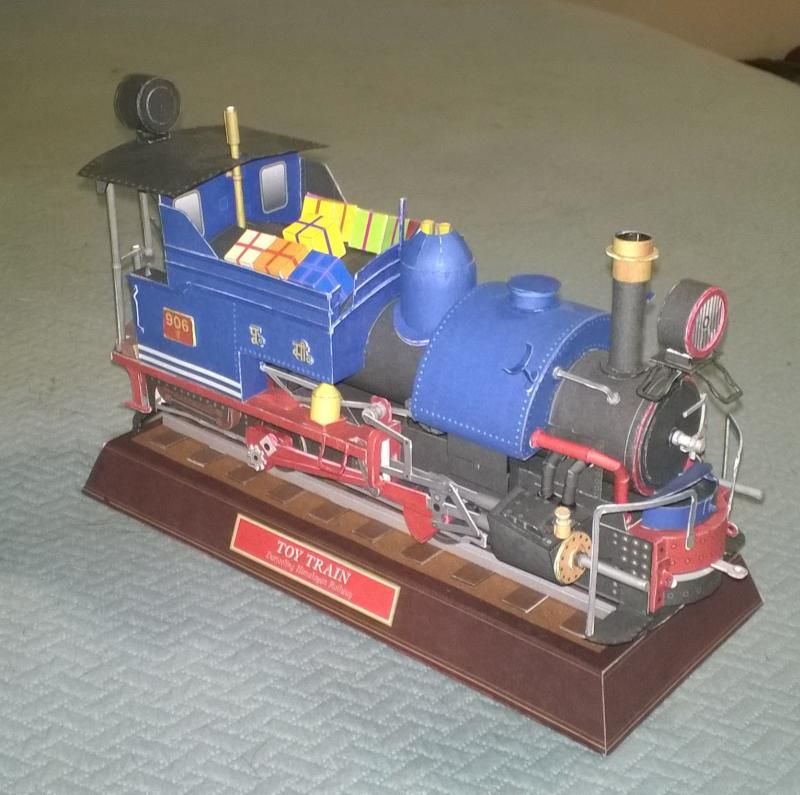 Well most of the parts fit pretty darn well, but a lot of the little fiddly parts are three layers, so you get to cut a lot of stuff out. I think it was 17 pages (letter) but that includes the cover sheet and a couple of pages at the end I didn't use.
The hardest parts were the six pipes along side of the front of the engine, I don't know why they designed them the way they did, but it took a lot of altering to get them to fit, I also got to use some of my favorite Army vocabulary.
This is probably one of the more difficult things I have built, so if'n you want to try it remember it aint gonna be easy.
Merry Christmas All,
Beard