Finished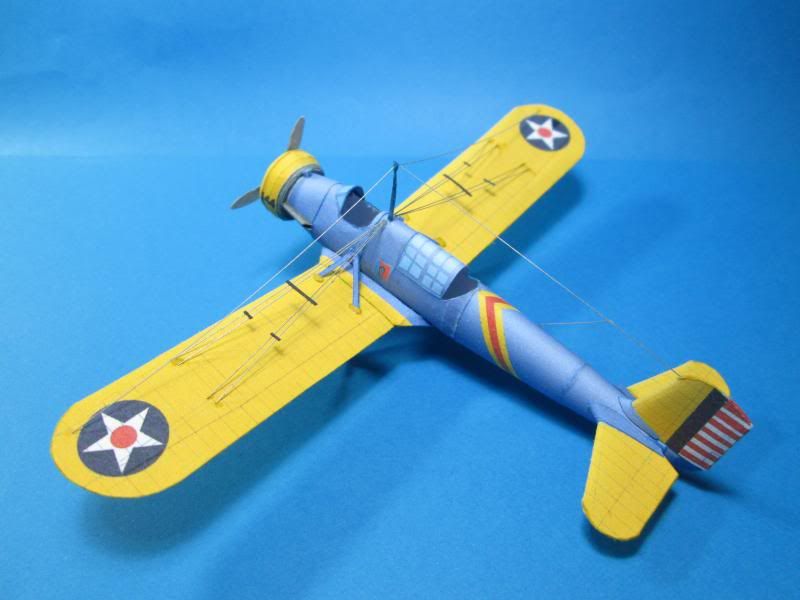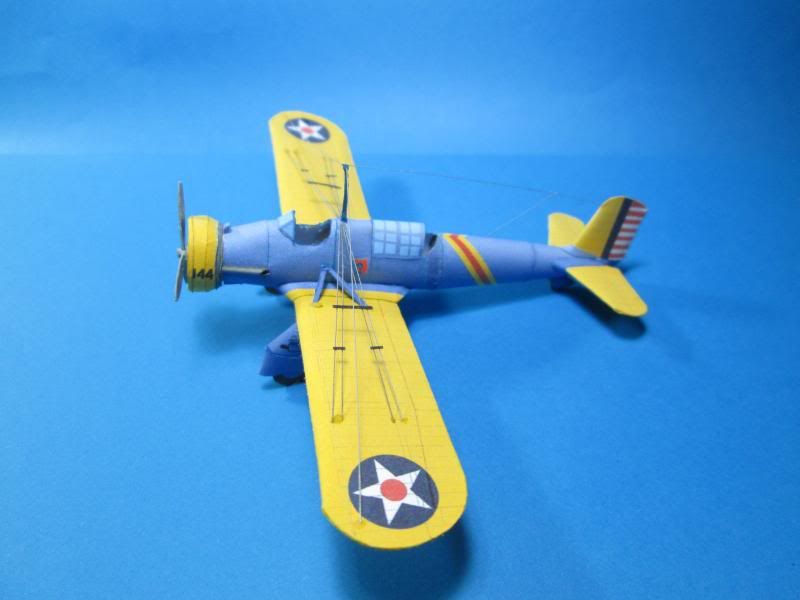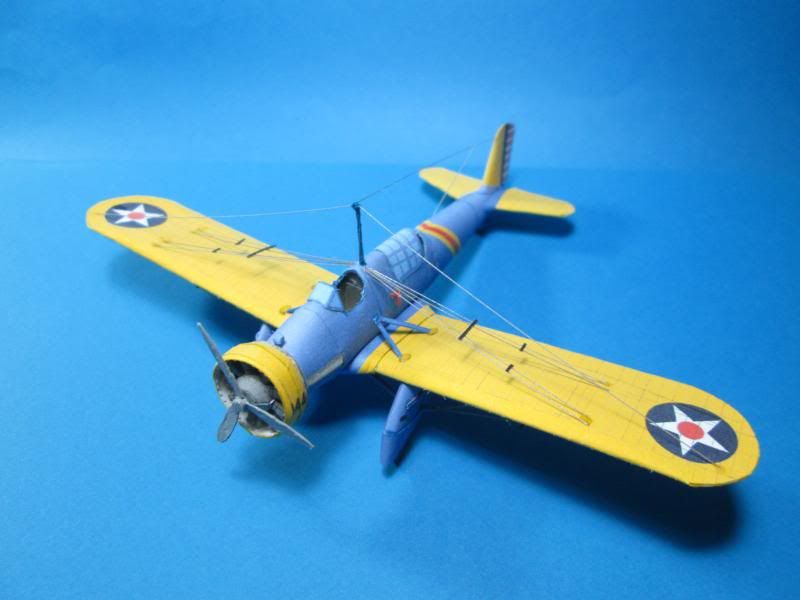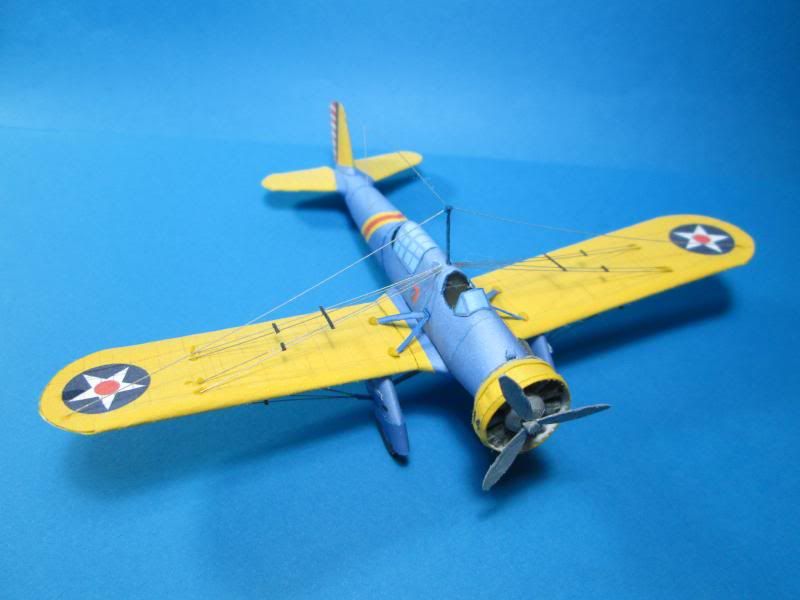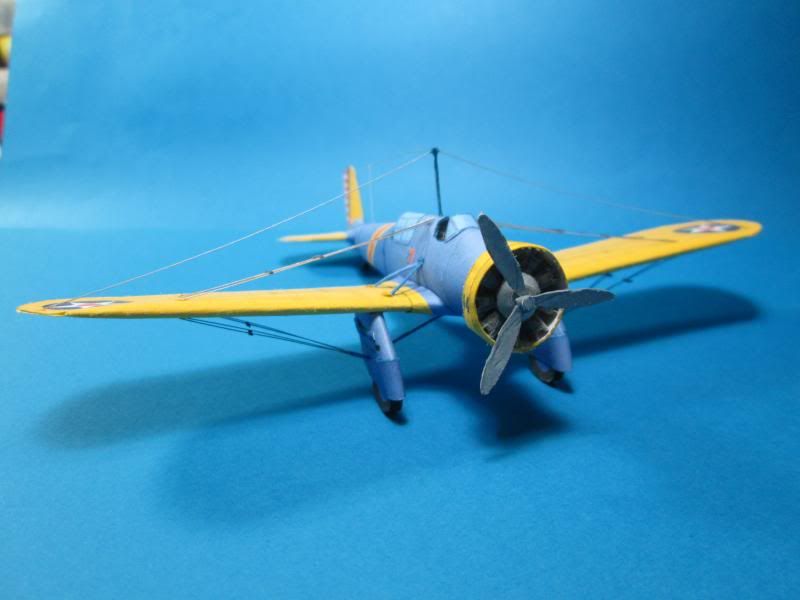 Some size comparations:
With 25 cents of Real (is very close to 1 euro coin in size)
With my cutter...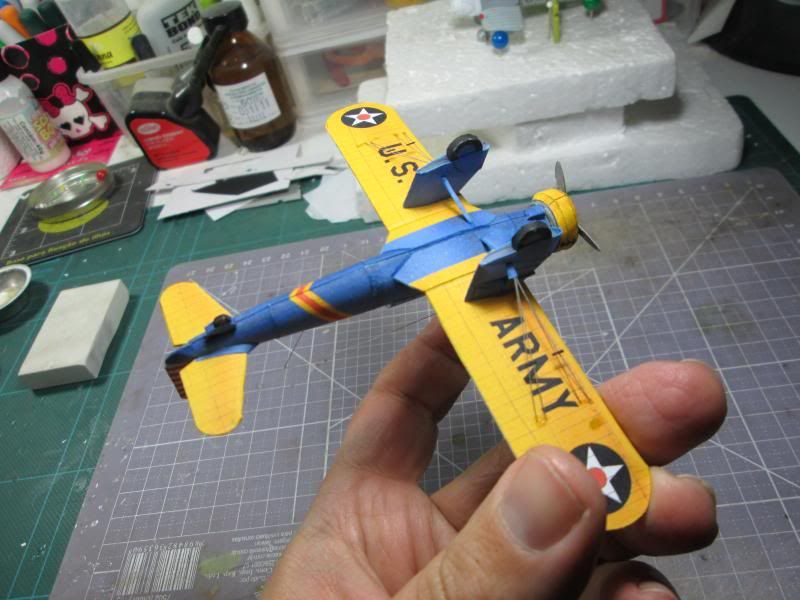 On the hand...
And off course, I not resist to show a comparation with A-8 and A-12 in same scale.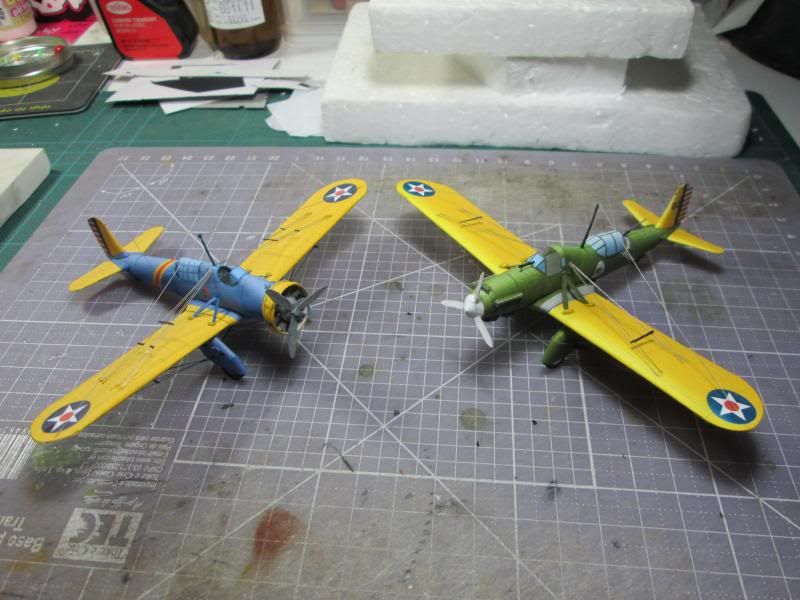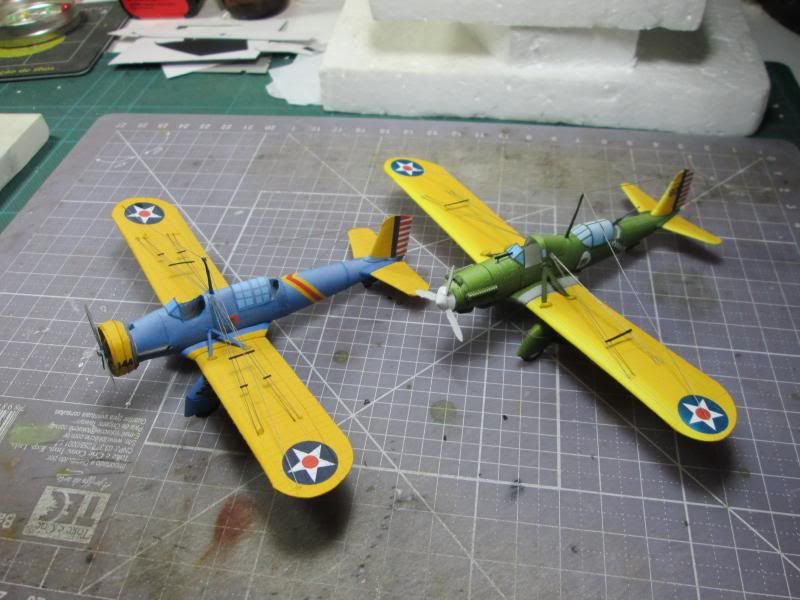 Here we are with this construction. I believe that soon this model will be available in Fiddlers Green. Both the A-12 and the A-8 models are very beautiful, which in the original scales (1/32) allow a large number of customizations, especially in the cockpit and engine cyclone. For me it was a pleasure to have added to my collection over a classic of the 1930s. Until next time. And thanks for the comments and assistance.