Thank's my friends!
Here is 377 Protoype I have in flight position because I made a promisse for my nephew, this plane is suspended in a top of you bedroom. No problems to build. I hope the repainters made a several civil versions, because this plane clean is very beautiful.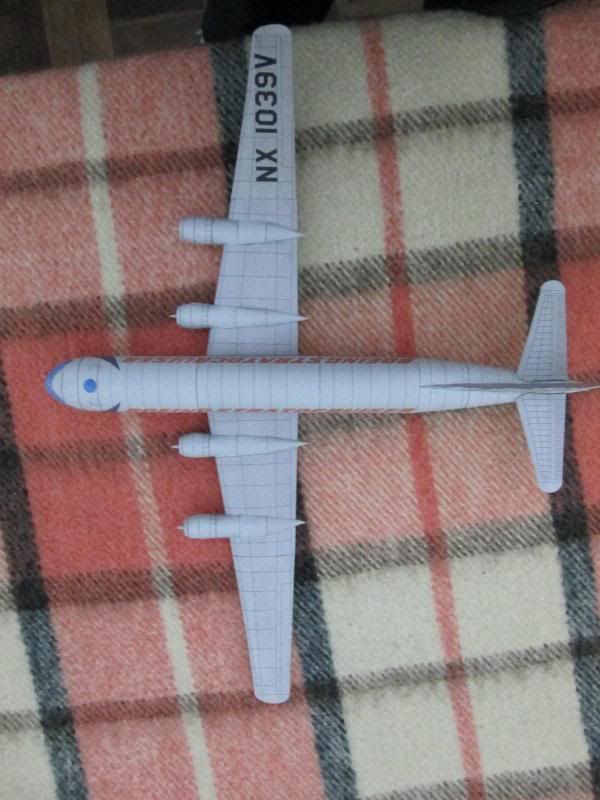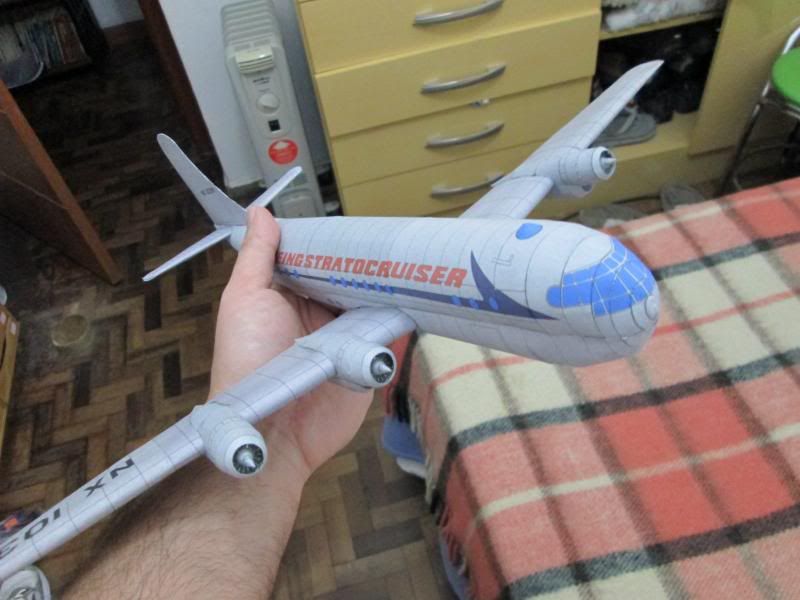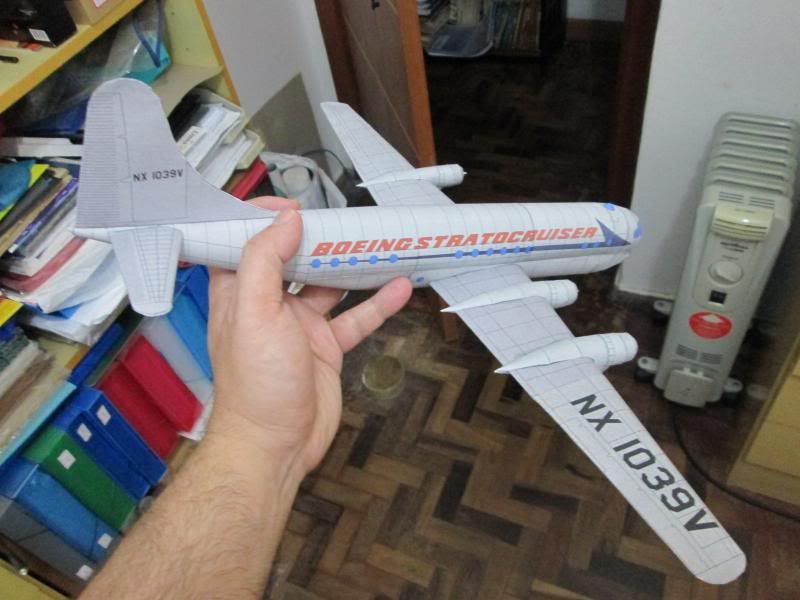 Soon I start Guppy...
Best regards my friends!