Hello my friends!
I have a little hiatus in trimotr build, but the motivation is real and good.
Aaron send me for final test a fantastic and long awaited Stratocruiser family. Include a comercial version 377, KC-97 USAF tanker and Pregnant Guppy, all is 1/76 scale, but I reduce for my friend 1/100 scale.
The model have a interesting build features, is a case of double deck feauture made with literally two fuselages and in the Guppy in three big sections.
In the first I made 377 and KC-97 fuselages... Not have problems at the moment , the align and fit is very good.
I made fuse in three sets rear made with cones, central fuse (two cilinders), and canopy section (the most complicated piec at the moment I build...)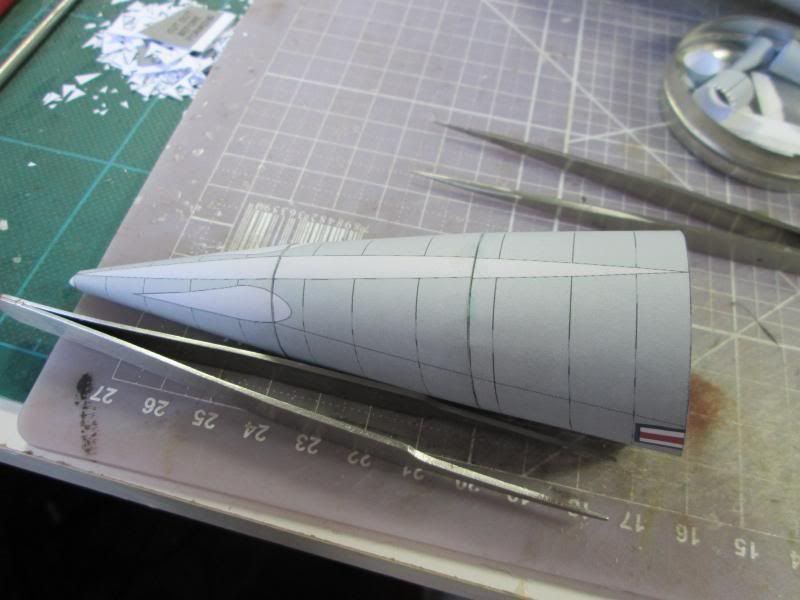 Fuses at the moment...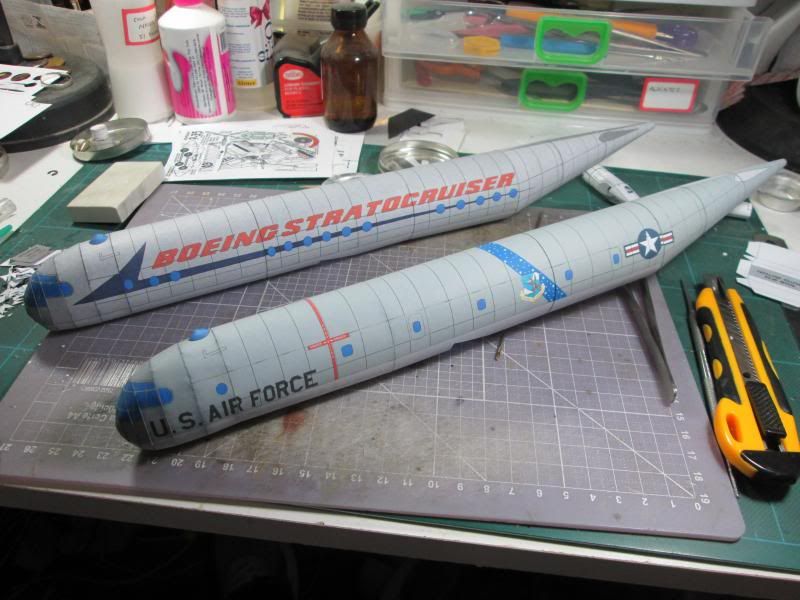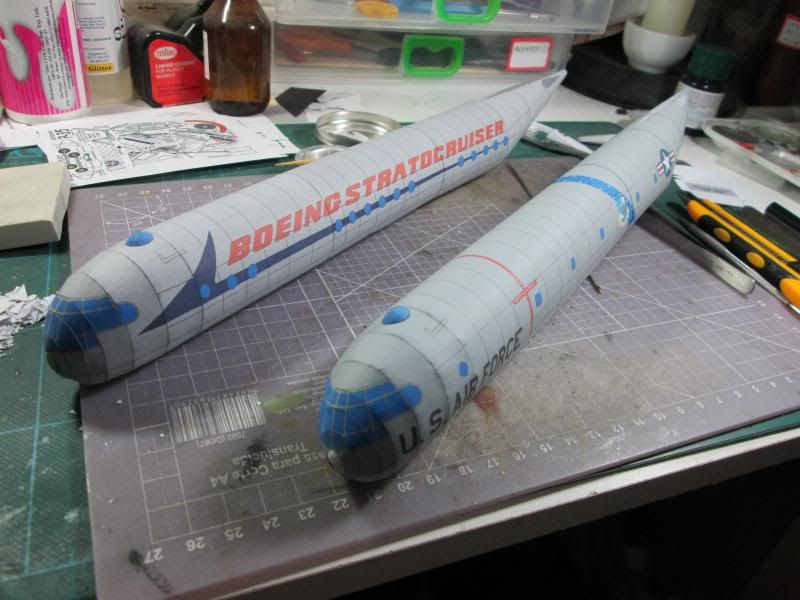 Tonight I made a second fuse section...
Best regards!