I know the feeling of loosing a build. My son got a hold of an MD-80 model when he was 3 (okay, I gave it to him. It was a practice build). He did this.
He was very happy with his work.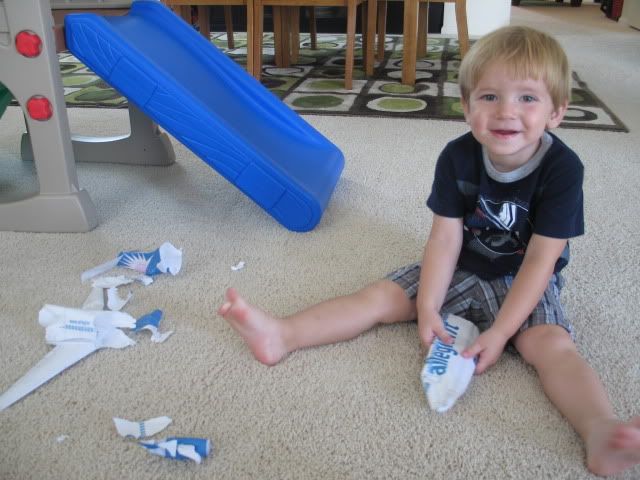 He's now 7 1/2 and has started building his own paper models. Now he has to worry about his little sister who is 1 1/2 and likes anything paper. She's already snagged a couple of his models.