Yes, I have thought of a more generic version or versions- perhaps do a line of several based on actual real-world towers. The original airport terminal here in Lubbock is now a museum- the Silent Wings Museum, dedicated to preserving the glider training conducted here during WWII. The original control tower is still there and would be nice to model: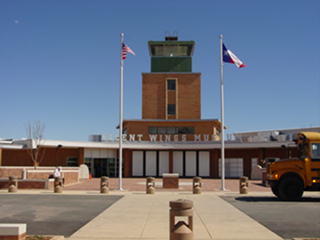 Maybe have FG do a control tower series similar to the lighthouse line?
After this one, my plan is to do some WWII era UK control towers and maybe an alert shack or two. One of those could be used as a backdrop for any of the FG allied airplanes.
I'm also wanting to do some old west ranch houses. The National Ranching Heritage Center is also here and they have many original ranch structures that were donated and moved on site. One building I really want to model is the old Barton House:
The old AT&SF station from Ropes and the 6666 Barn are future projects too:
So many models, so LITTLE time!