I just finished the first of the storybook collection houses, Robert's Roost. I started off planning to not do anything special with it, but halfway through decided I would open up the interiors, so it didn't come out as well as it could have. On with the pictures: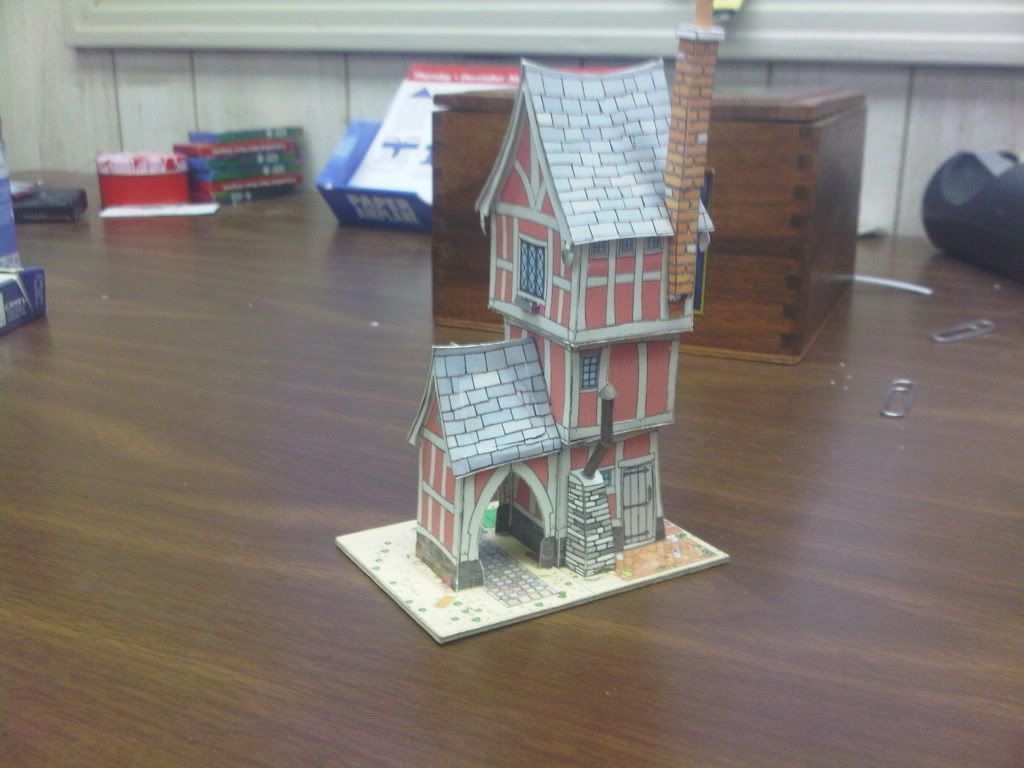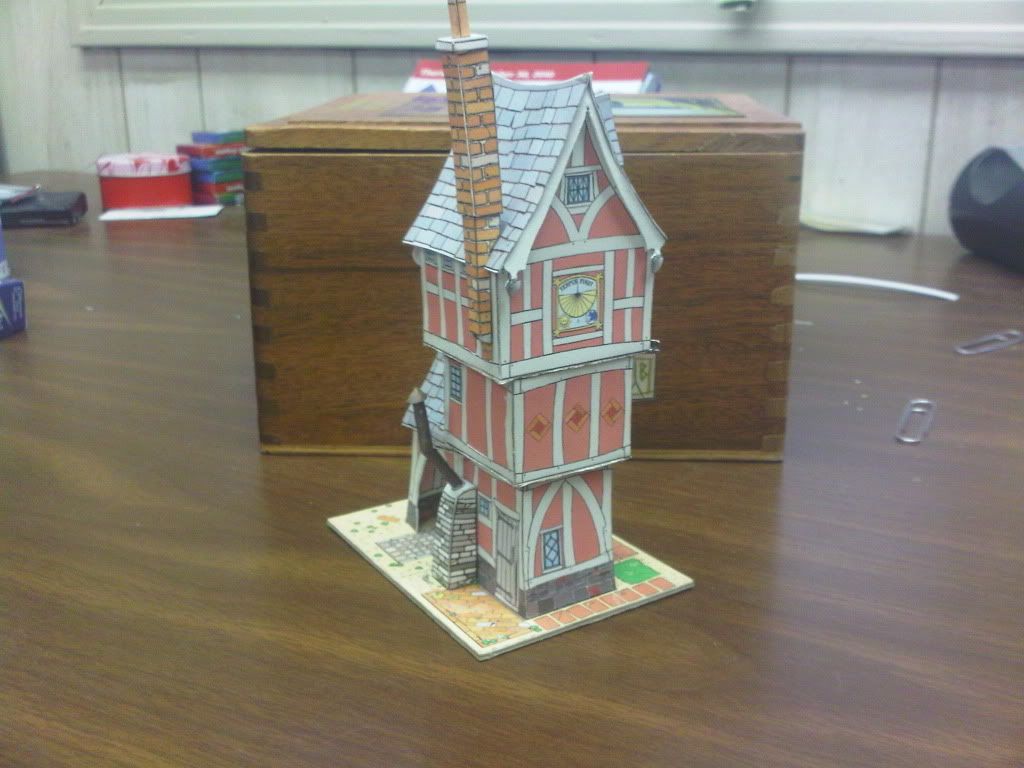 I decided to make my own custom sign, so I put my signature on it instead of hiding it on the bottom like I do with most of my models.
And here are some interior shots. I'll add some furniture to these after I build the next house, but for now I'll call it finished.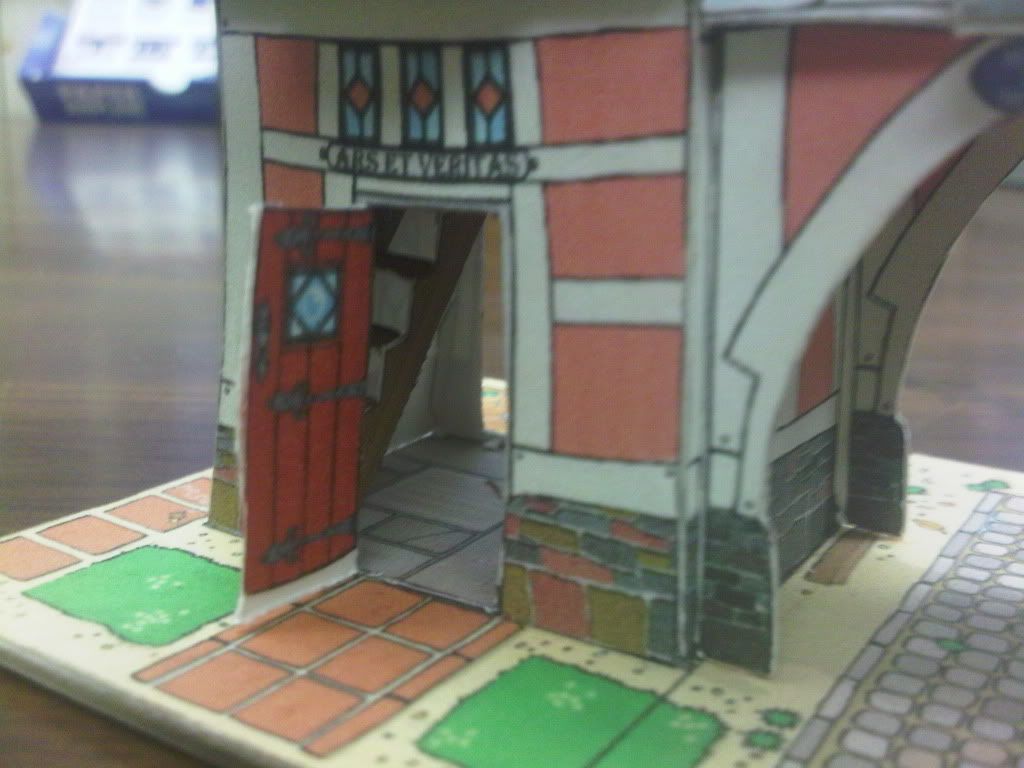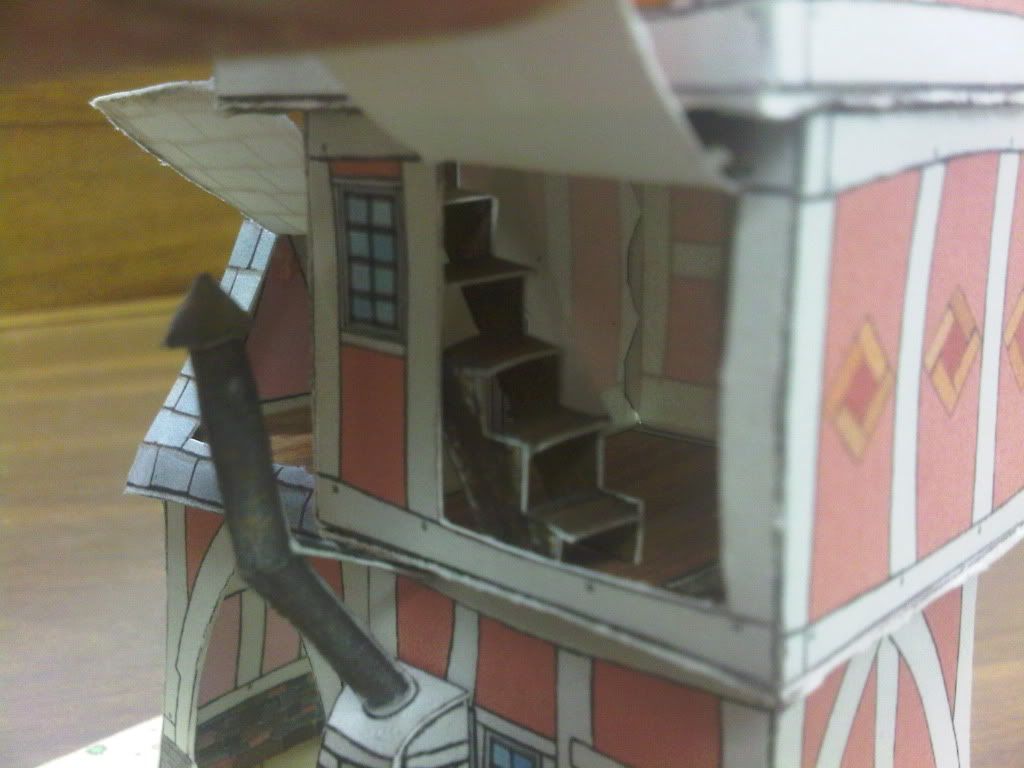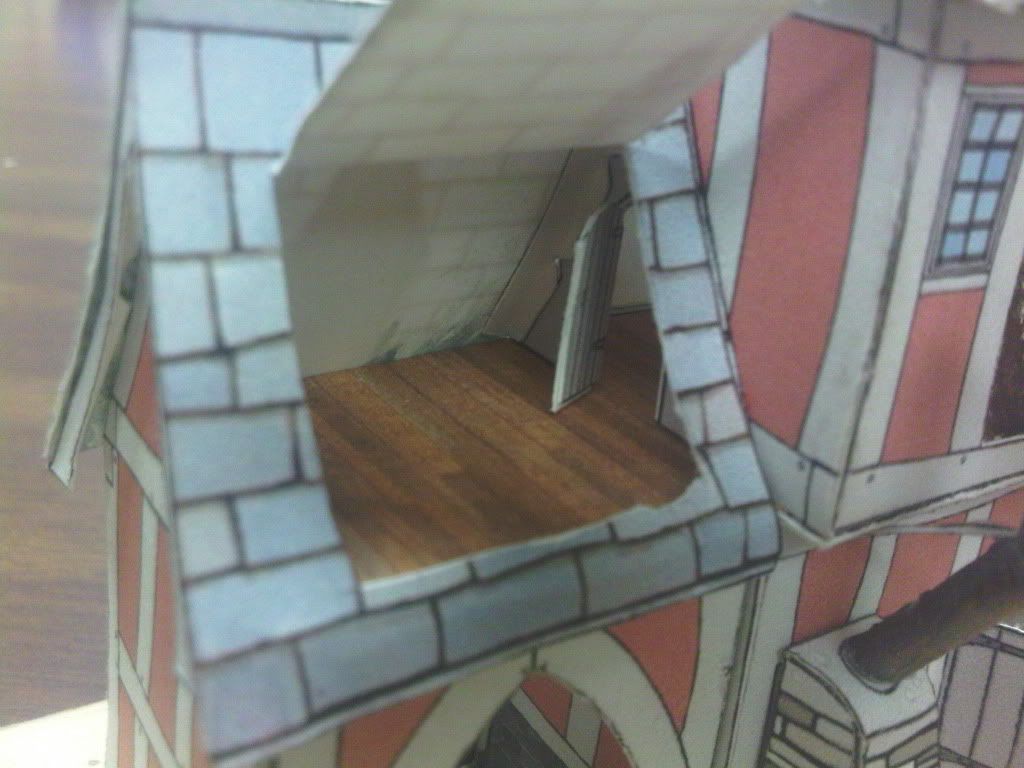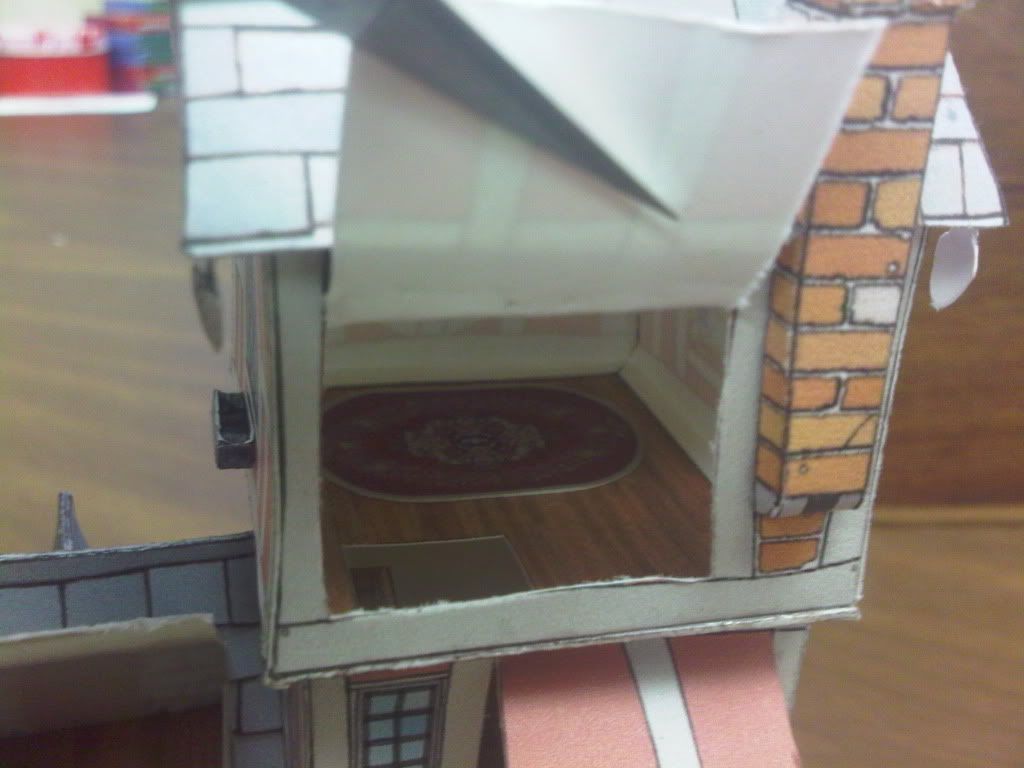 For the next one, I'm doing windows! Any suggestions for material to use? I can't make up my mind between using clear tape or trying to sandwich inkjet transparency between the inner and outer walls. How thick is that stuff, and what glues work well with it?