One of these days I'm gonna learn to leave well enough alone. I decided I needed to build a Grumman Goose, but I didn't like the look of the windows. To flat I thought, hmmmm what can I do about that? Well this is what I came up with.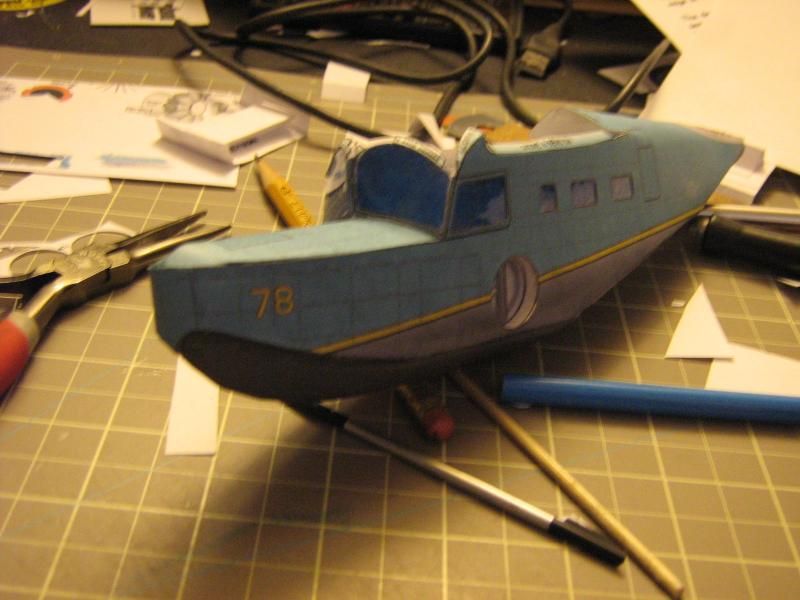 What I did was cut the windows out, duh, then I glued some transparency film over the back (did you know you can wash the coarse finish that takes the ink of with water?). Then I colored some bond paper with a Sharpie and glued that over the whole works. I found the easiest way of gluing to transparencies is glue sticks.
Next I put some radial engines on from the Sirus ( adding some wire for push rods). I also used a modified propellers from a Marek P26.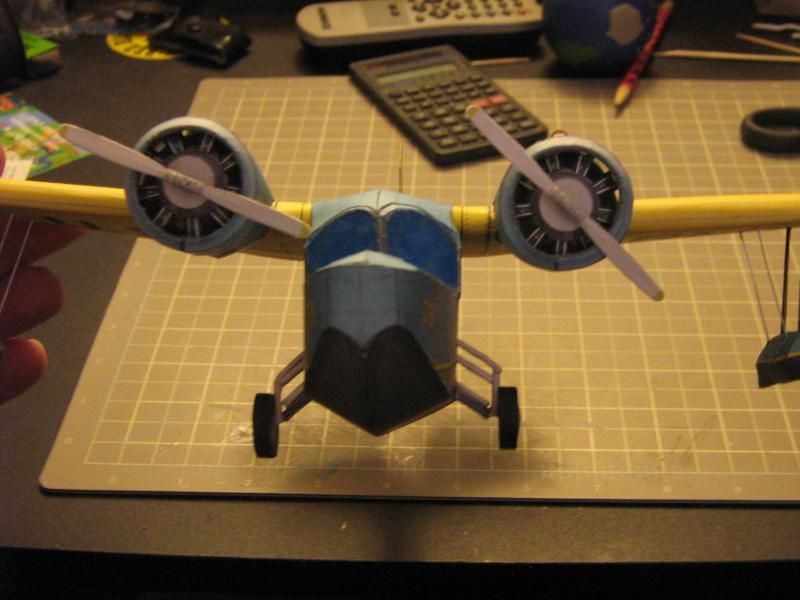 Well in for a penny in for a pound..... I reprinted the nacelles without the exhaust and mufflers and made some new ones, I also used slits for the vents on the nacelles. Then I figured what the heck and played with the landing gear, this I made way to heavy and it isn't correct, but its only a model. I also made the tail gear 3d and added landing gear doors for that.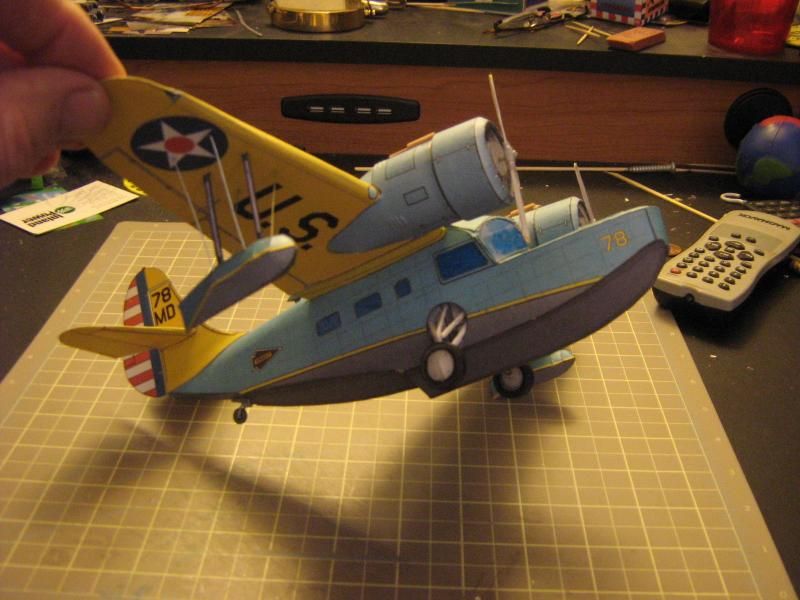 Almost forgot, I put on the guy wires for the pontoons.
Beard