Awesome New England Model Village - $$34.95
Download and print this awesome New England Village of over 40 easy to build card buildings.. Layout included and is available in 2 model railroad Scales: HO and N, scales. (There seem to be a sizing issue with the very tiny Z scale version and we recommend not building it at this time. All buildings actually exist and are famous. Great School project.

New England downloadable Model Village from Fiddlersgreen
Our master modeler, Bob Martin, put this New England Layout together but (playful) Bobby didn't not quite adhere to the downloaded layout.. Go ahead, YOU be playful too and create YOUR own New England Village Layout. Click HERE to see ALL the buildings in this magnificent collection.

Doing the trees in Autumn foliage is a wonderful touch.. For Christmas, spray snow over everything and set thfefm up on the mantle. Click You-Tube to enjoy a fantasy flight over the Village

What people say...

SUGGESTIONS FOR TEACHERS:
It's no surprise this little New England Village has been a big hit with middle school art and history teachers.. Here's a few suggestions...
We make every effort to design easy to assemble yet detailed (graphically) models. There are some really easy and then others that are just easy :}. You might consider matching up models with your students.
Remember, every model has its own content rich webpage at Fiddlersgreen.net. #110 Cardstock is cheap (Wal Mart. We've always been miserly with un-necessary color.. Many models can be printed in BW and hand colored.. You can use the same model several places.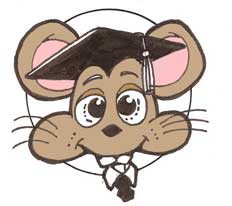 The Layout will eat a lot of green ink. Why not take the creative plunge and design your OWN layout? You might like to pattern it after your own Village, or some historical place like Concord, MA, 'Google Maps' is a perfect source Displaying your finished village hanging on a wall is an interesting idea.. At the Library? Or at the next County Fair??

You're welcome to print copies of any model year after year and even let the kids build them at home. Truth be known, we're looking for budding sculptors.. We put new models in your MyModels folder as they're released. Send photos and any queries, please, to: chip@fiddlersgreen.net.
Here's a bird's eye view of the town center and the tiny

General Store

. Buy little figures in N and HO scales at the local Model Railroad store..The extra cost is well worth it.

Can you spot the Emerson Homestead? How 'bout the West Quoddy Lighthouse? Where in New England does the lighthouse live?


The lower (south) end of the New England Village Layout has farm buildings and a little hanger,airstrip, and 6 tiny airplanes


There's an included downloadable layout in HO (50"x 63")
N scale (25" x 32") and Tiny Z scale (10" x 13"). The HO is best for school projects, N is good for model RR layouts, and tiny Z is good for surgeons.

Wright's Tavern

is a historic building located in Concord, Massachusetts. It played an important role the Battle of Lexington and Concord at the start of the American Revolution. Perfect addition for the New England Village Layout

The sweetest part of the New England Village Layout is the north end where the weathered and simple buildings cozy around the lazy harbor.. Trees are simple to make and are like iceing on the cake..Tree Tutorial planned

Motif #1, Rockport, Massachusetts

Motif #1

is the center piece of the very popular Rockport Harbor, Ma. Here you see it in the foreground. Every model has its' own individual layout in addition to the Village layout

This photo shows the variability of the Fiddlersgreen New England Village layout. We've made TWO

fishing shacks

and parked one out in the bay. It just looked right at the time..Bottom line: YOU create your OWN New England Village. There are plenty of empty building lots available and still reasonably priced if you can GET a mortgage:)

Another great view of the New England Model Village- (looking north). You can see the

Hawthorn House

and

Village Post Office

in the center.

That's the long gone

Ed Katz Ice House

in Trumbull Ct. Next door is the

Boot Shop

that now lives at Old Sturbridge Village, Ma.

Some much special effort has been spent to include many important historical New England buildings in our New England Village. Here's

Thoreau's cabin

sitting on a cove of Walden Pond. His cabin comes with tiny paper furnishings. The Concord Museum curator was NOT happy with me taking photos of Henry's furniture display :(