Yesterday in real time I got to see the Soyuz leave the ISS and on it's way to reentry and landing in Russia. It is hard for to really believe that 3 large guys were in that when it came down in a fiery landing. I have been watching more and more of the views from the ISS and there is no sunset like one from up there. Shows you what a boring life I must have. As I'm on my one PC doing modeling or what ever my other gaming PC is on ISS watch. I would like to try to put the ISS image on my large TV just to get a better image. Maybe one day.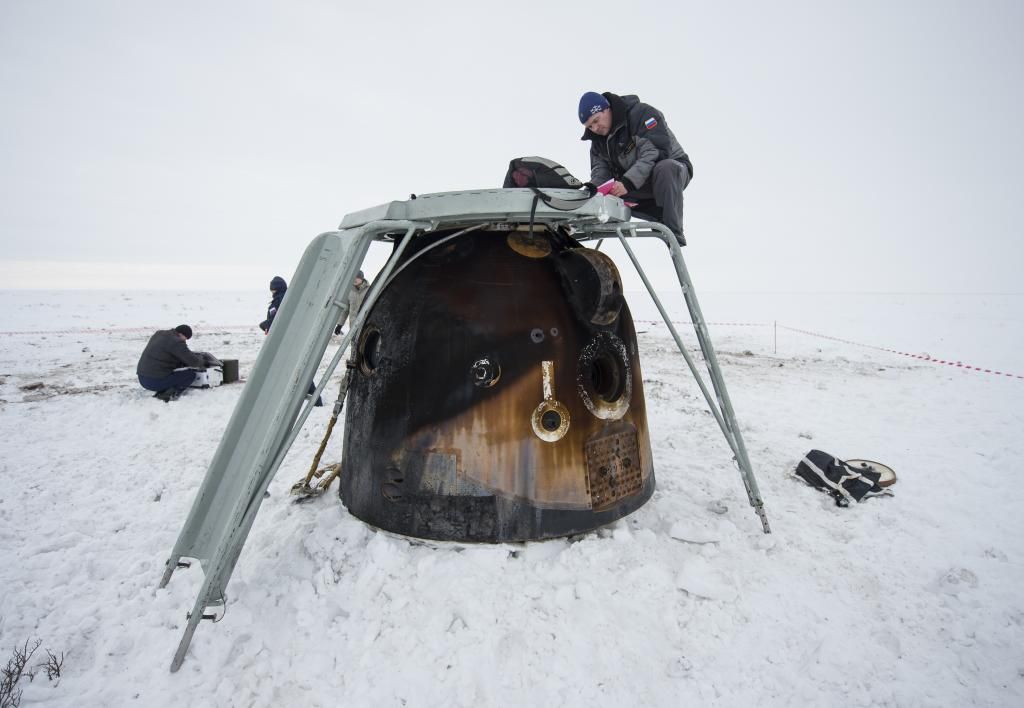 Unpacking Cargo from Expedition 38 Soyuz Landing
Engineers document cargo as it is unloaded from the Soyuz TMA-10M spacecraft after it landed with Expedition 38 Commander Oleg Kotov of the Russian Federal Space Agency, Roscosmos, and Flight Engineers: Mike Hopkins of NASA, and, Sergey Ryazanskiy of Roscosmos, near the town of Zhezkazgan, Kazakhstan on Tuesday, March 11, 2014. Hopkins, Kotov and Ryazanskiy returned to Earth after five and a half months onboard the International Space Station where they served as members of the Expedition 37 and 38 crews.
Image Credit: NASA/Bill Ingalls