At long last my Brewster Buffalo is finished! This was my first Fiddler's Green model and I really enjoyed the build. I got the file years ago as a free download from somewhere in cyber space, but never got around to tackling it. My loss - I wish now I had built it sooner. The plane would have been in WSAM scale if I printed it at 100% but I wanted a 1/72 scale model, so I printed it on 120 lb card stock at 83.33%. The thick paper increased the build challenge at this smaller scale, but I'm reasonably happy with the final product.
I understand that this is one of FG's older and easier models, so it probably was a good choice to get my feet wet. The only build problem I had was my first attempt in forming a wing, and that was due to my stubborn insistence on lining up the trailing edge no matter how warped the wing got. With some sound advice from FG forum members, I was able to get it right the next time.
I was planning to build it stock, but I just couldn't control myself, and wound up adding a few enhancements, as you can see. This one is depicted in flight, mounted on a FG stand. At some point I may build a wheels down version of the Buffalo, displayed on a bit of flight deck. I think I'm going to build FG's Piper Cub "Grasshopper" next, also in 1/72 scale. After that, I don't know. I'd like to stick to WWII fighters for a while. If anyone would like to recommend one that they've had personal build experience with, I'd welcome suggestions.
Pics aren't the best. I have a dated digital camcorder, and my Photoshop skills are rudimentary.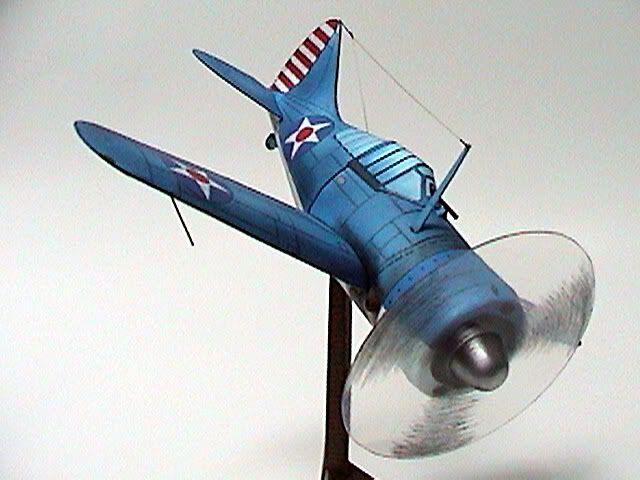 From the front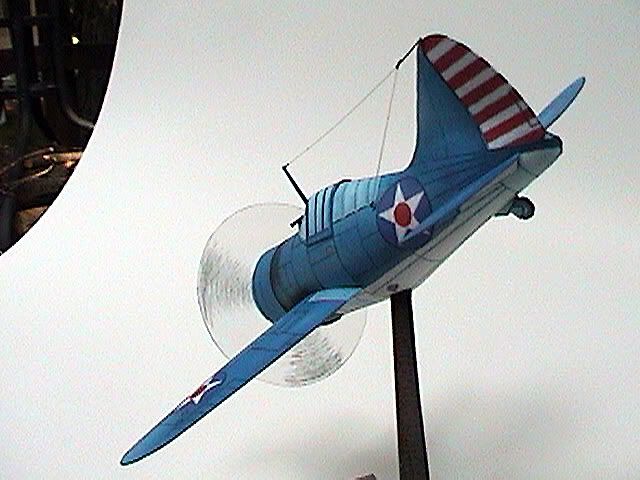 From the rear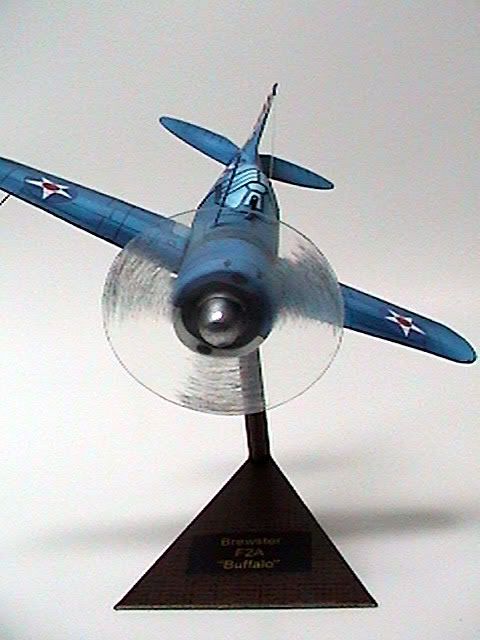 With the FG stand (hidden in the darkness)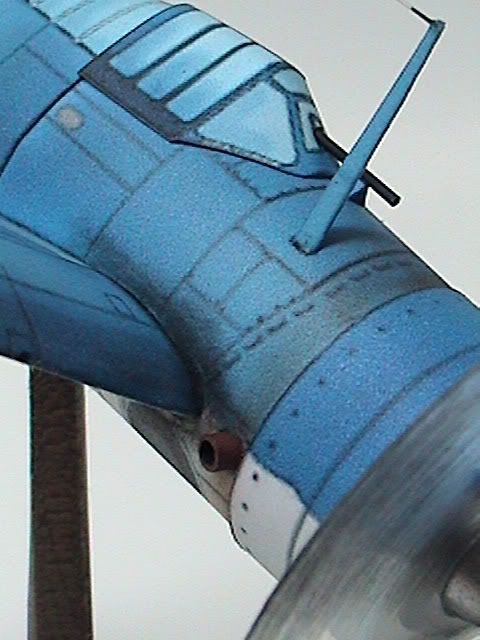 A closeup of some of the extra detailing.