MERRY CHRISTMAS to all you paper modelers.
Hope you have a (paper cut free) Christmas this year.
Well here is a little thing I designed for the season
this year.
Santa's Corsair. It includes,,, Santa in the cockpit, Reindeer caroling
on the cowling, with the sleigh in back, and Rudolf and Chips
santa mouse on the wings, and finally Christmas bells on the tail.
Took the pics' before adding the landing gear so I can
photoshop it flying over a picture of my sister in laws
Christmas display she does at her home every year.
Hope you enjoy this creation and Have a great Holiday.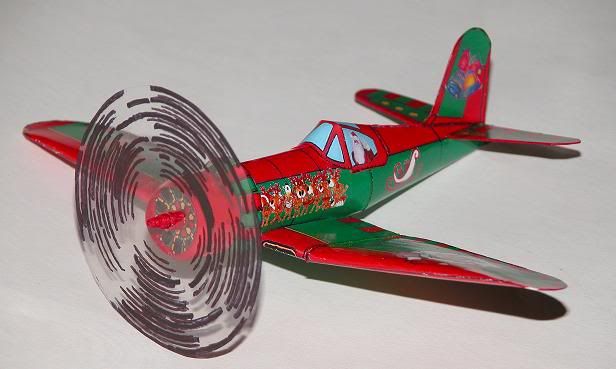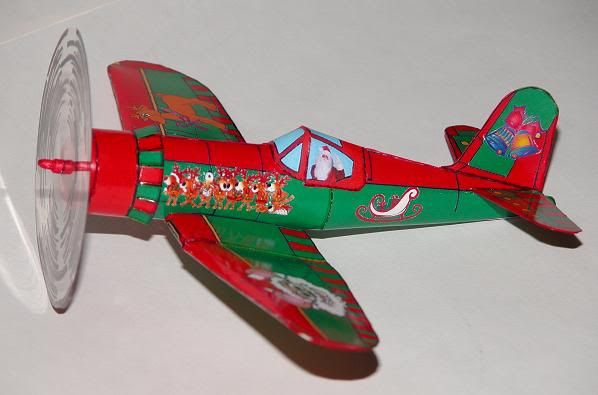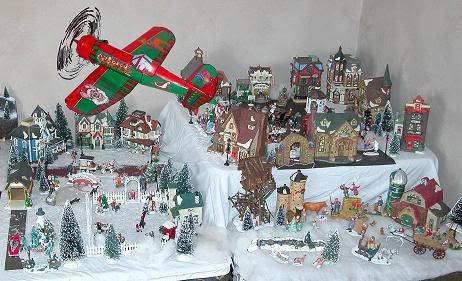 Here are pics' of it with the gear and prop installed.