Here is one that I added a little bit to. This is the Boeing 40, mail plane. I thought it was just a neat design, and I decided to build it with the green fuselage. That is where I ran into some problems, mainly, the ailerons didn't line up on the top of the wing. So, that gave me an excuse to get a little carried away.
I redid the engine by using Arron's (Oddball) A-12 Shrike engine. I then added the pushrods and adapted the rocker and exhaust manifolds from Alan Rose's Ford Trimotor. I also took the cooling plate off of the trimotor. You may also see from this picture that I "glazed" the passenger windows. I also fitted a new prop to it.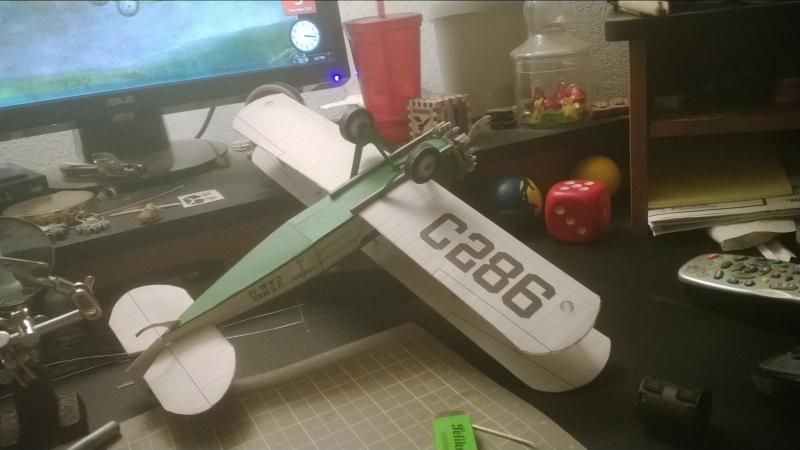 Here you can see the new exhaust ring, reworked wheels and glazed landing lights.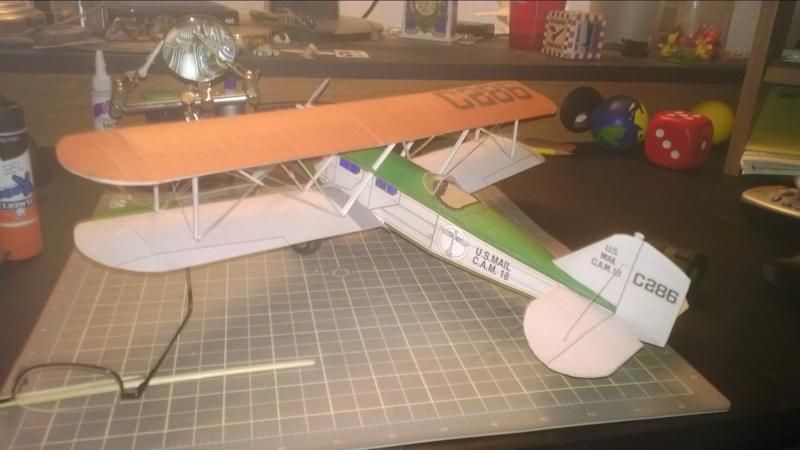 This shows the wings and empennage that I repainted. I figured that the heavy lines and colors would not match. I also scored all surfaces from the back (recommended in the kit on the fuselage) so the ribs would show. I also added the rigging wires.
So, all in all the kit took a little longer to build, but I was pleased with the results. By the way the kit was reduce to 1/33 and it was still really big.
Merry Christmas all,
Beard