Hello everyone,
I joined the forum today, having just completed my first ever card model - the Piper J-3 Cub. Here are a few pictures:-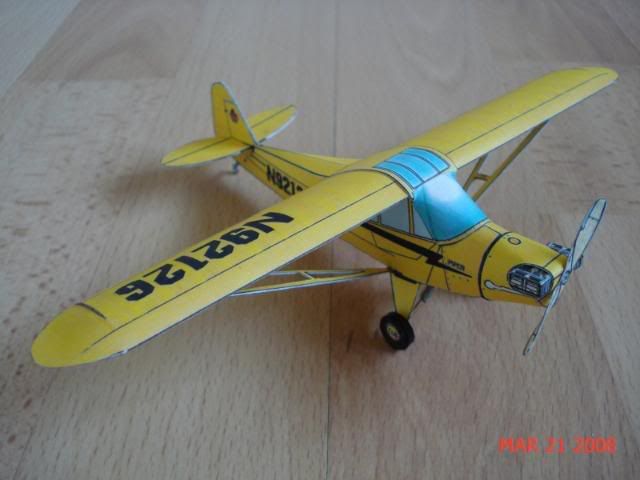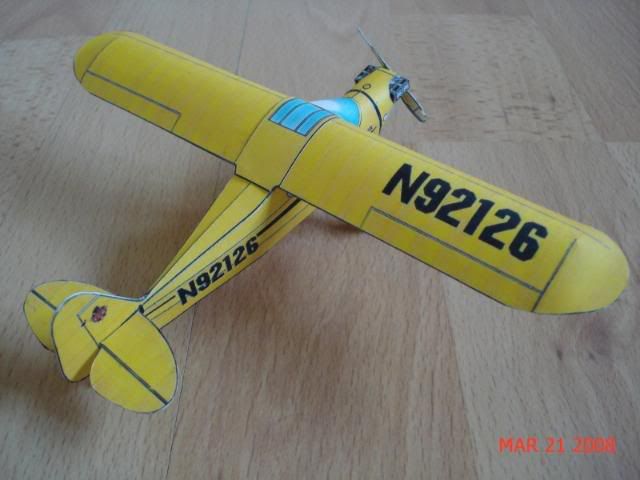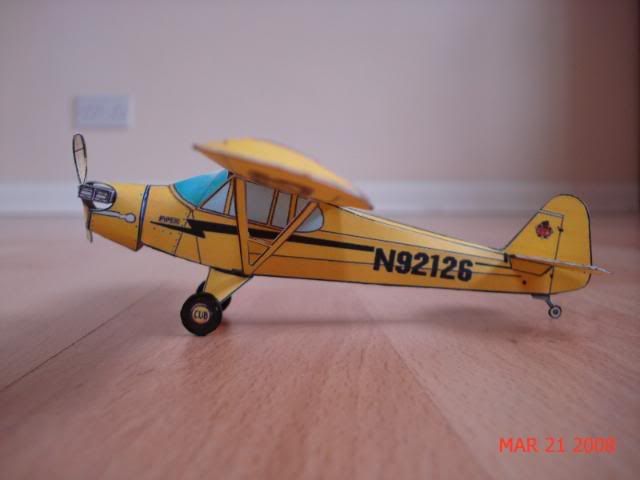 I expect you've all seen pictures of this particular model many many times before, but as a newcomer I'd appreciate any comments from all you much more experienced card modellers out there. I may be new to card modelling, but not to aircraft modelling in general, as I usually build the traditional balsa 'stick & tissue' models. You can see my work here
http://www.virtualaerodrome.com/user_ha ... ser_id=203
. Just click on an image of a model and you will then be shown more photos of that particular aircraft.
I will still probably continue to build this type of model, but I'm also looking forward to making LOTS more Fiddlers Green ones too!
Chris