Here is one that I'm pretty pleased with, the PT16. These have been a favorite of mine for years and even saw a whole bunch of them flying together over Moro Bay one evening when I was on vacation years ago. I occasionally see one flying overhead when there is an Air Show in Redding.
Anyhoo, this is pretty much a straight build, can't remember is I resized it but it was made 1/33, I even used the stock propeller. I did reinforce the wings and put in a spar for stability. I also added a couple of bulkheads the strengthen the fuselage. I added some blisters (which are visible on the original wing, and made the windshields out of transparency film.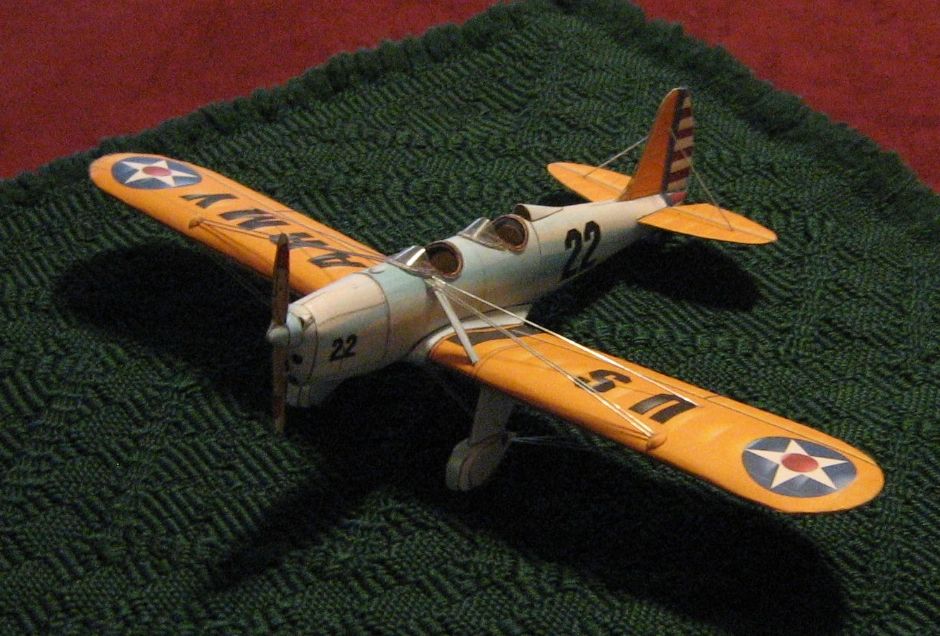 Here it is with a 1/33 Marek P26 to show a size comparison.
Here are the underwing wires.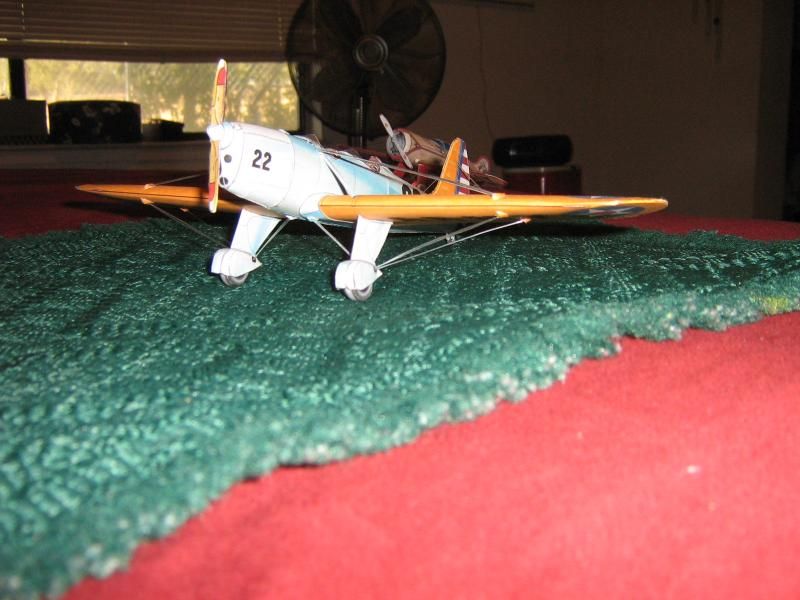 Beard