Here's another one for youse guys. A favorite of mine since I saw a group of them flying over Morro Bay twenty seven or so years ago. The Ryan PT 22.
This kit went together really well, even the faring fit nicely (starting to forget those magic words). The only thing that wasn't right, which was probably my fault is the dyhedral, somehow I dint get one.
The special little things I did to enhance this kit were; I made bumps for the rigging wires (where indicated) and the wing brace, put an insert in the cockpit (zinc chromate with a wood floor), used transparency film for glazing, redrew the prop (eliminating black lines), rebuilt the landing gear with paper tubes (the back piece is wire that is half covered to look like a shock, and wire in the front brace), used the cylinders from the A12 Shrike (cut to fit) with self made exhaust pipes. I think that is it.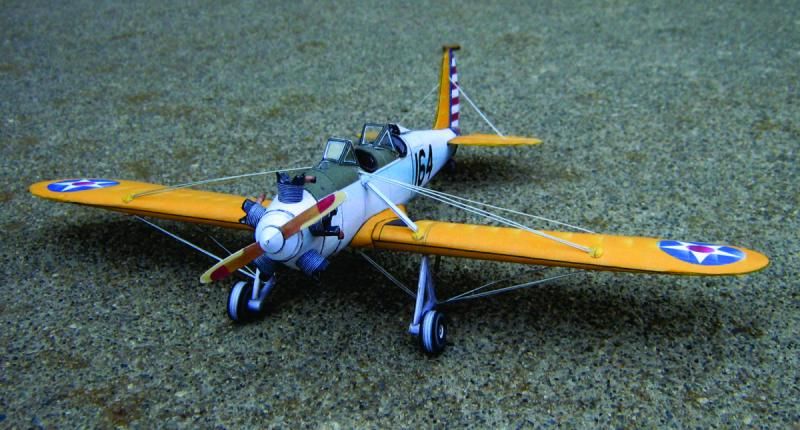 Beard
Oh forgot to mention this is only 95% size, I forgot to reset my PDF reader after making a toy for my wife.