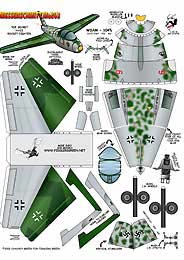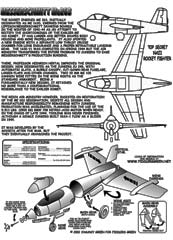 Messerschmitt ME-263 - $$4.95
The Messerschmitt Me 263 was a rocket-powered fighter aircraft developed from the Messerschmitt Me 163 towards the end of World War II. Three prototypes were built but never flown under their own power as the rapidly deteriorating military situation in Germany prevented the completion of the test program.

Messerschmitt Me 263 Rocket Interceptor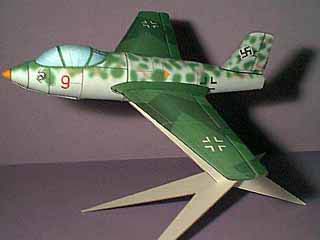 This rocket-engine fighter was initially a development of the Me 163, but retained no more than a configurational similarity. It began life as the Me 163D, was then moved to Junkers as the Ju 248, and then renamed again Me 263.
Compared with the Me 163, the Me 163 had a larger fuselage, wheeled landing gear and a new rocket engine with a 'cruise chamber'. Just one (possibly two) built. There is no evidence that the Me 263 ever made a powered flight.

The Me 263 was an attempt to rectify the shortcomings of the Me 163 and could have been successful but production problems prevented the 263 to be produced.

What people say...
Just wanted to provide some feedback. I took delivery of the new model Me263 from Fiddlers Green and I was thrilled with the idea of the additional cockpit detail provided. A little more cockpit structure would have been welcome but this is a great start to have the seat and dashboard provided.
I have little skill at making a clear canopy but with some guide pins so I can lift the paper canopy off and show the extra detail will be a convincing argument for paper models and their ability to provide detail compared to other mediums. Many thanks Chancy and Chip. Peter Henderson (4/27)
---
ME:263 Rocket Interceptor
Type: Interceptor
Origin: Messerschmitt AG
Models: A
First Flight: August 1944
Service Delivery: None
Final Delivery: None

Engine:
Walter HWK 109-509C-4 rocket
Main Thrust Chamber: 3,750 lb.
Cruise Thrust Chamber: 660 lb.

Dimensions:
Wing span: 31 ft. 2 in.
Length: 25 ft. 10.5 in.
Height: 8 ft. 10.25 in.
Wing Surface Area: N/A

Weights:
Empty: 4,640 lbs.
Maximum: 11,354 lbs.

Performance:
Maximum Speed: 620 mph
Time to 15,000m: 3 Minutes

Endurance: About 1 Hr. including 15 min. under power

Service Ceiling: N/A
Armament: Two 30mm Mk 108 Cannon

Avionics:N/A
The Alexander Lippisch-designed machine wasn't quite finished even though it went into serial production. The RLM called upon Heinrich Hertel of Junkers Flugzeugbau to give the aging 163 a complete make over and a make up for all the initial items it lacked ­ that is a cruising HWK 509 bi-fuel liquid rocket engine with a dual combustion chamber, tricycle landing gear, C and T-Stoff fuel tanks in the wings to provide longer flight duration, and so on. Although Hertel's machine was not flight tested under power prior to war's end the new and improved version now known as the Me 263 was test flown post war in the USSR.
---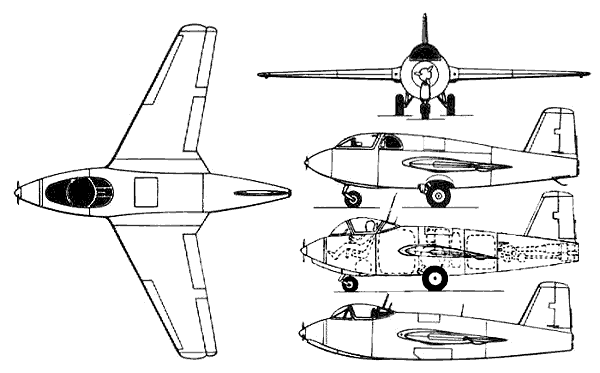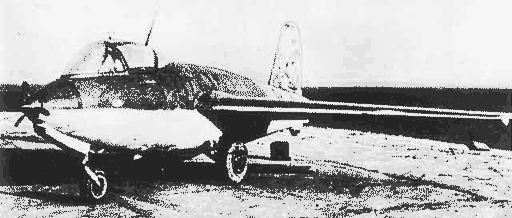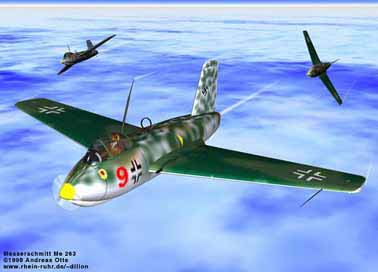 Chauncy's mockups ...Very 'arty' in all white, isn't it?

| | |
| --- | --- |
| | |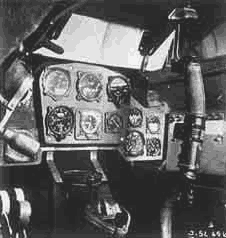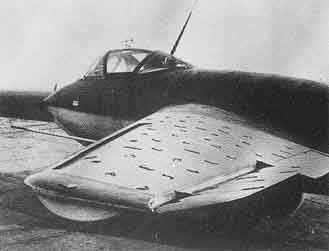 ---