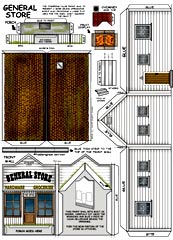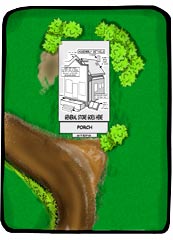 General Store-New England - $$3.95
Once upon a time,, every little town had a General Store sitting in the middle of everything. With the addition of a new sign your general store model can become a Hardware, Barber, Antique Store, or even a boarded up abandoned building. Kinda a sign of the times. Another sign of the times is the moving of the Post Office into the General Store.

New England General Store

---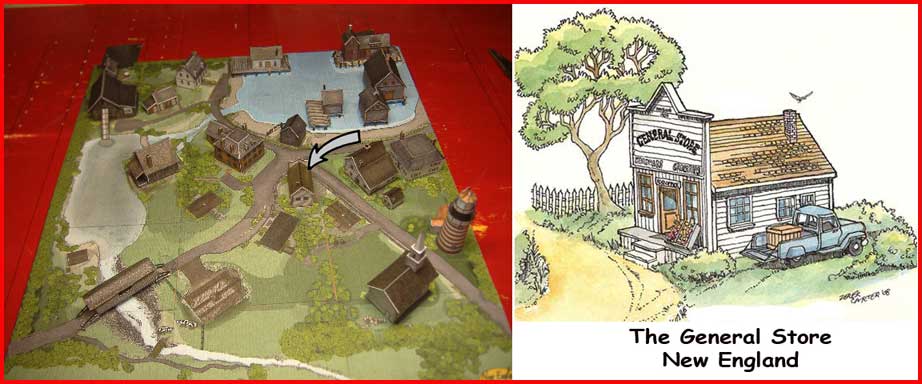 Every village needs a general store. There's not a lot to say about a general store except this one is easily fitted out with clear windows as explained in the building details below.. It also has a little layout to be displayed on.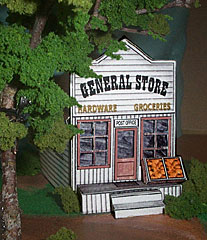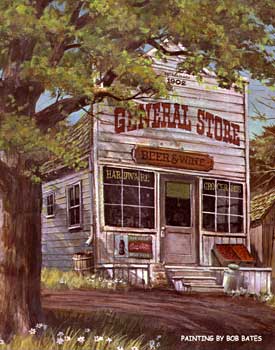 We've put a little tree together by gluing that spongy clumpy foliage (that all the hobby shops sell) onto a branchy twig.. An abundance of hot melt glue anchored the trunk to a piece of cardboard. It's real easy to do- try it.
This model (left) was inspired by a painting (right) by a fella named Bob Bates.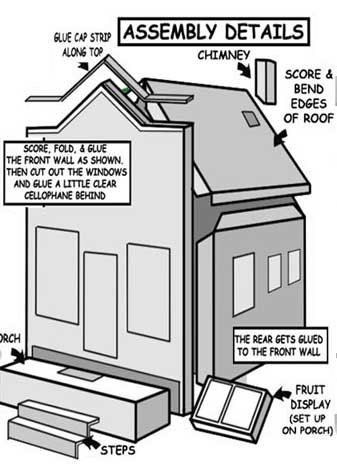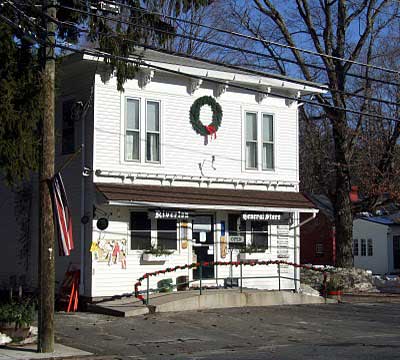 The General Store in Riverton all decked out for Christmas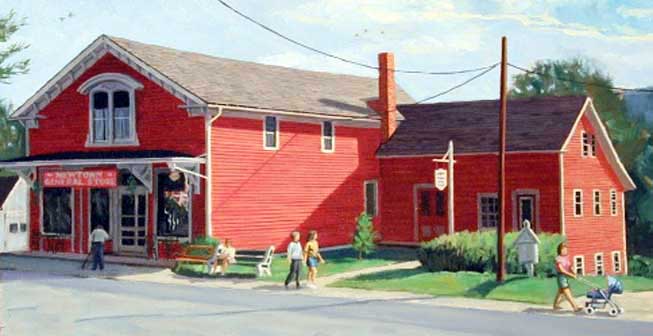 Last I saw, this gem of a New England Store was still living in Newtown Ct. The building on the right is an office and (probably), living space in the lower (and over the store) level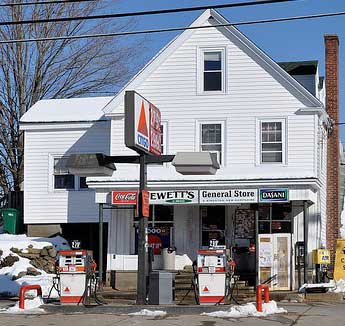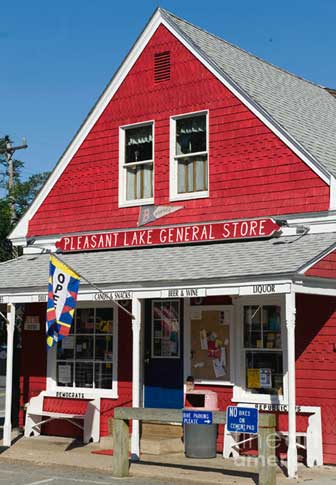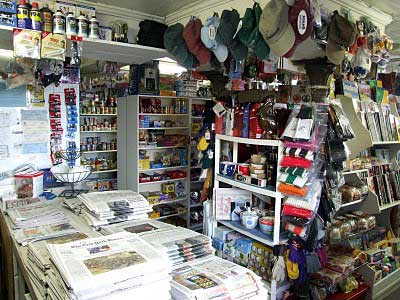 The New England General Store was small but somehow was usually able to keep a huge amount of things in stock.
---