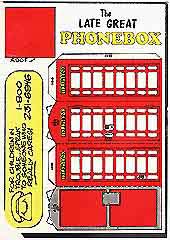 London Phone Box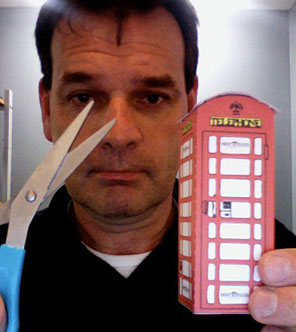 Another great project for the 'first time' card modeler. You just can't mess it up!! and if you do, it's really ok because you simply print it again. Meet Ronald de Zeeuw from Holland and THIS is his FIRST card model
The first standard public telephone kiosk introduced by the United Kingdom Post Office was produced in concrete in 1920 and was designated K1 (Kiosk No.1). This design was not of the same family as the familiar red telephone boxes.
---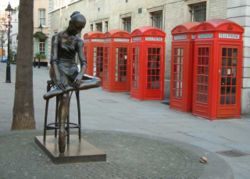 The red telephone box was the result of a competition in 1924 to design a kiosk that would be acceptable to the London Metropolitan Boroughs which had hitherto resisted the Post Office's effort to erect K1 kiosks on their streets.
The Royal Fine Art Commission was instrumental in the choice of the British standard kiosk. Because of widespread dissatisfaction with the GPO's design, the Metropolitan Boroughs Joint Standing Committee organized a competition for a superior one in 1923, but the results were disappointing.
The Birmingham Civic Society then produced a design of its own — in reinforced concrete — but it was informed by the Director of Telephones that the design produced by the Office of the Engineer-in-Chief was preferred; as the Architects' Journal commented, 'no one with any knowledge of design could feel anything but indignation with the pattern that seems to satisfy the official mind.'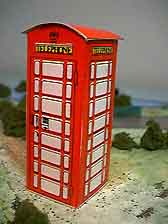 The Birmingham Civic Society did not give up and, with additional pressure from the Royal Institute of British Architects, the Town Planning Institute and the Royal Academy, the Postmaster General was forced to think again; and the result was that the RFAC organized a limited competition.