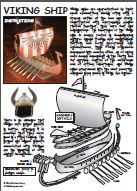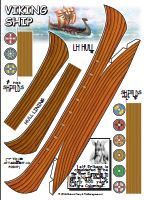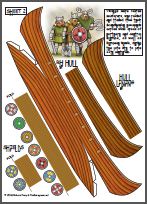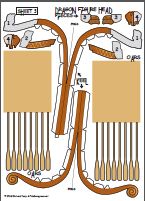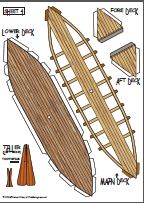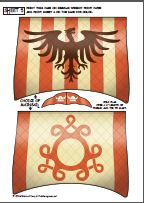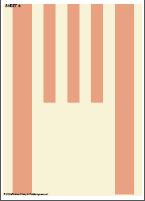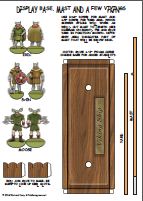 Viking Ship

Leif Ericson's Viking Ship
(another great model by Richard Dery)
---
Fiddler's Green is proud to present Richard Dery's model of the Leif Ericson's Viking Ship, which was probably responsible for the Discovery of North America by Europeans long before Columbus's first voyage.
Viking Ships were technologically advanced for their time and represented some of the most beautiful works of art produced by Scandinavians at that time.
Advanced Technology
Viking ships were among the most powerful and advanced naval vessels in Europe during the Viking Age (from 793 AD to 1066 AD). The planks were usually overlapped and riveted together. This helped to keep the water out and kept the hull intact in the harshest weather. Their sleek design enabled fast movement while transporting cargo to friends, or fighters to do battle with foes.
Works of Art
The figureheads of Viking ships were often carved using hand tools and sometimes inlayed with ornate decorations. This helped to keep the good spirits on their side and kept the evil ones away in the harshest weather. It also helped to impress both allies and enemies alike.
Stats and Specs
Name - Knarr
Length - about 54 feet (16 m)
Beam - 15 feet (4.6 m)
Hull - capable of carrying up to 122 tons
Displacement - varies
Crew - 25-35 big ugly guys
---
Choice of two different Mainsails
| | |
| --- | --- |
| Option one Firebird Phoenix. | Option Two - Natural Winds Pattern. |
---

Shields used by paper model Vikings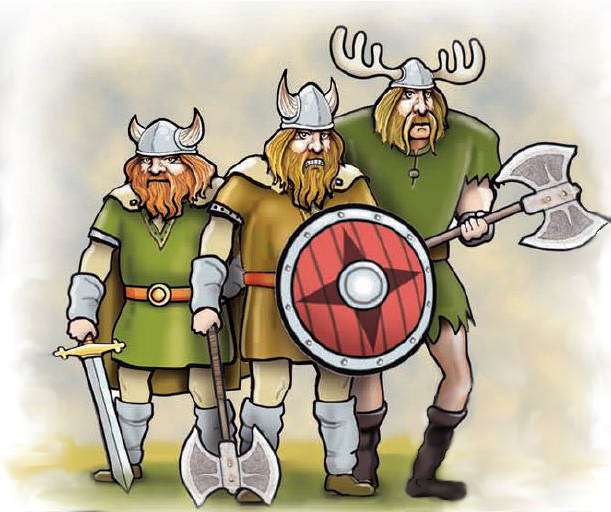 Vikings often travelled in groups of three when drinking, fighting or debauching wenches.
---
Eric


Eric was good with a sword and kept it clean and sharp.

Sven


Sven was an axe man who could cut firewood and hew logs.

Moose


Moose was known for drinking a bit too much grog from time to time.
---
What People Say

---
Hello Scott--- Thanks for the e-mail. I am waiting for the Viking ship model. My grandpa was a Viking, he rowed a boat to America from Norway. He brought his wife with him. All they wore rowing across the artic sea was a T shirt. Vikings were TOUGH!!!. It took them so long to get here, that the had 2 babies on the way. One was my mother. Happy !!!!!
Now Scott---> Please take $50 from my account and take your wife out to dinner. I MEAN THAT-SO__ see that you do. Warren Anderson
---
Other ships designed by Richard Dery