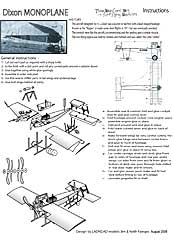 Dixon-Nipper - $$4.50
Although it crashed, the contribution of the Nipper to the development of flight was recognised by Hollywood, however, as a non-flying replica was built for comedian Tony Hancock's plane in the 1960s comedy film Those magnificent men in their flying machines and called the 'Little Tiddler'.

Dixon Nipper Canard Monoplane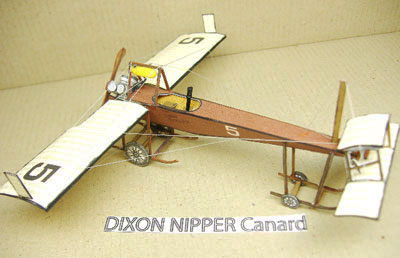 This aircraft designed by H. S. Dixon was a pusher or tail first, with a boat shaped fuselage.
Known as the Nipper" it made some short flights in 1911 but was eventually wrecked.
The controls were like the aircraft, unconventional, and the landing gear a simple tricycle.
The non flying replica was built by Denton and Partners and was called "the Little Tiddler".
This model is part of the "Magnificient Men and their Flying Machines" collection that you can get here.
---
Dixon Nipper Canard
Shown above is the exploded view of the Dixon Nipper
This Model is included on the
"Those Magnificent Men in Their Flying Machines"
CD by LadnDad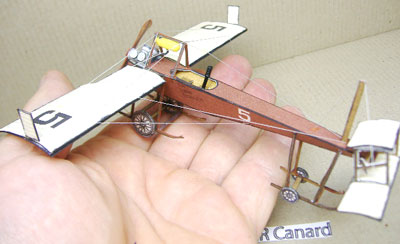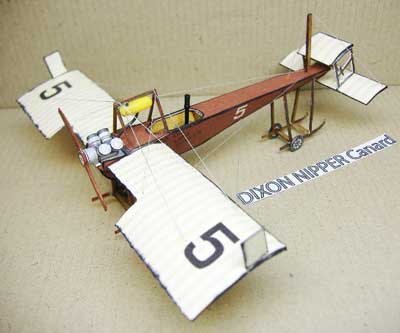 These wonderful images of the Dixon Nipper Canard were submitted by Bob Martin. Thanks Bob!