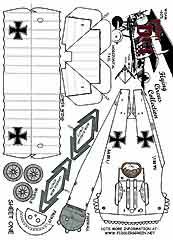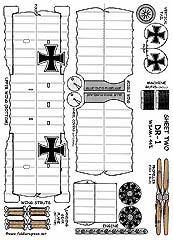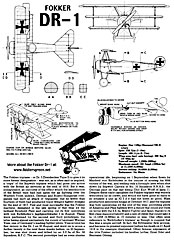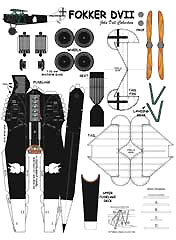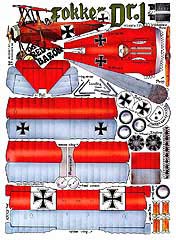 Fokker Dr1 Collection - $$15.95
This is what was called the Flying Circus-This collection consists of 18 different Fokker Dr-1 Triplanes-ALL in two scales. The Dr-I saw widespread service in the spring of 1918. It became renowned as the aircraft in which Manfred von Richthofen, the Red Baron, gained his last 20 victories. This collection has four of his planes. Included is a BW in Large and regular so you can create your very own Fokker Dr-1. The other Fokker-Dr1 offer is for a single model in two scales, also one of the Red Barons'

The Red Baron and the Fokker WWI Dr-1 Triplane - Flying Circus Aces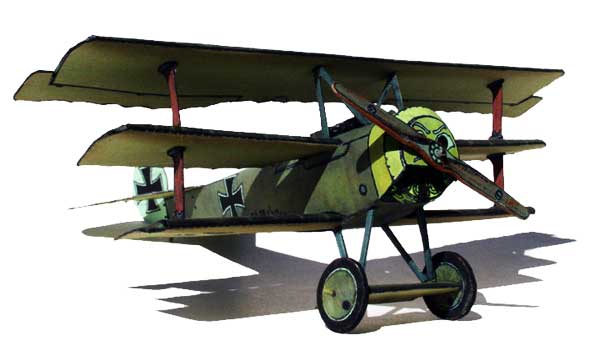 This webpage is for the Fokker Dr 1 Collection which has 18 different.
Click HERE to get to the Fokker Dr 1 single model offer.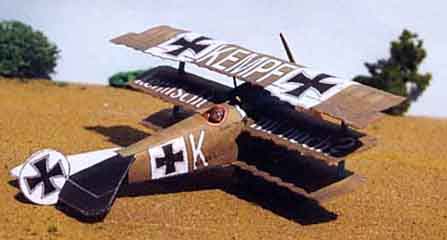 The Red Baron, Manfred von Richthofen, was born on May 2, 1892 in Breslau, Germany (now Wroclaw Poland). He died on April 21, 1918 in the skies over Vaux sur Somme, France. He was 25 years old.
He was called der rote Kampfflieger (The Red Battle-Flyer) by his own people, le petit rouge by the French, and the Red Baron by the English.
In a time of wooden and fabric aircraft, when twenty air victories insured a pilot legendary status and the coveted Pour Le Mérite, Richthofen had eighty victories, and is regarded to this day as the ace of aces.

---
What people say...
"Out of curiosity your DR-1 was printed in color on green colored paper. I find the result quite pleasing." Bob Penikas.... Thanks Bob!
---
The Flying Circus Collection
All models shown are included in the Flying Circius collection. All the versions might not be shown here..
Sorry, we don't sell these models indiviually.

| | | |
| --- | --- | --- |
|   |   | |
|   | | |
| |   | |
| |   | |
| | | |
| |   |   |