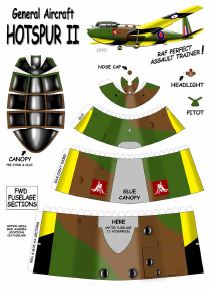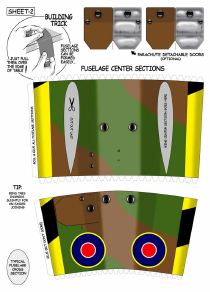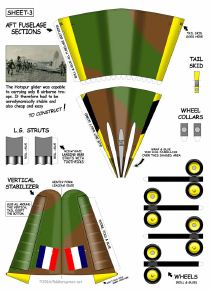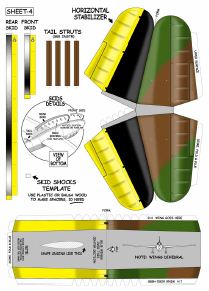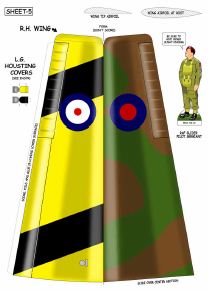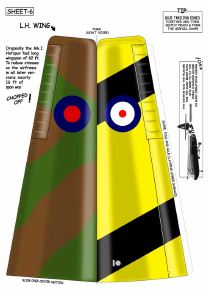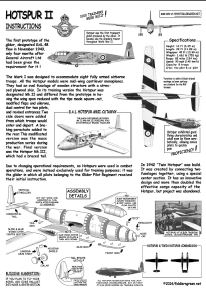 The General Aircraft Hotspur World War II Glider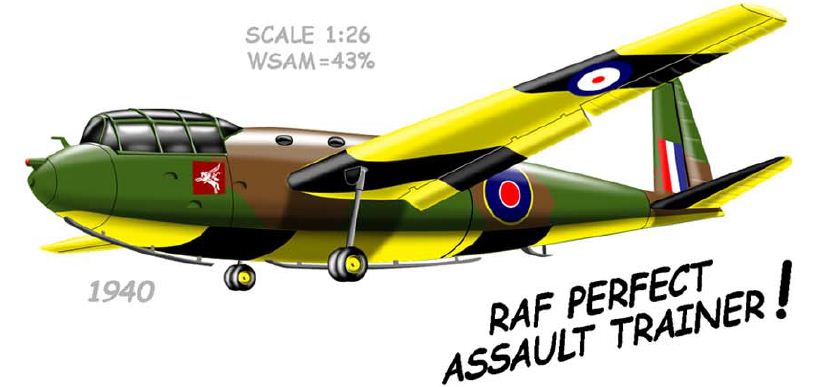 ---
Not very important notes, but interesting nonetheless:
The General Aircraft Ltd. (GAL) Hotspur was built during WWII for Winston Churchill's Ministry of Aircraft Production. The project started in June 1940 to fulfill the requirement to deliver troops into battle.

It was intended as an assault glider but, due to the limited number of troops it could carry, it was used primarily as a trainer.

Originally towed by the Tiger Moth and Avro 504 biplanes

Designed to transport eight airborne troops plus a small payload of warm beer (or other necessities).
---
Considerably more important notes:
The guy who designed this model was named Vlad. He was (is?) from the Ukraine. He has not been heard from since the turmoil there. War breaks out and things happen. If anyone knows anything about him, please let me know. It is not just because he is a fantastic designer and we all want him back, but it is also that I am fond of him and would like to know if he is well. - (Scott Fyn Sept 19th 2020)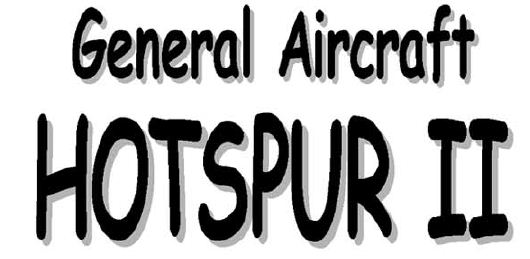 ---
Crew: 2
Cargo: 8 troops
Length: 39 ft
Wingspan: 45' 10.75"
Height: 10 ft
Wing area: 272 square feet
Empty weight: 1,661 lb
Max. weight: 3,598 lb

Performance:

Maximum speed: 90 mph
Landing speed: 56 mph
Range: 83 miles from 20,000 ft

---
---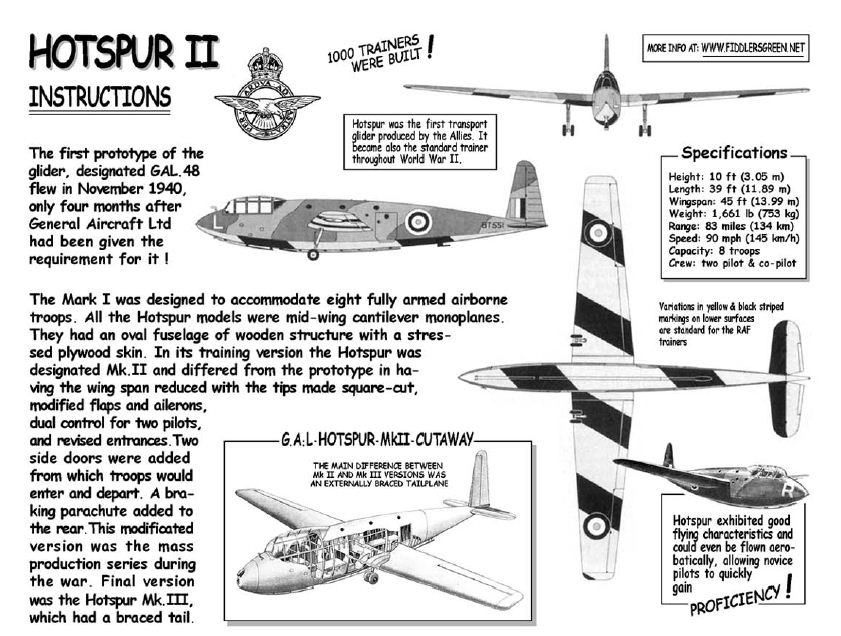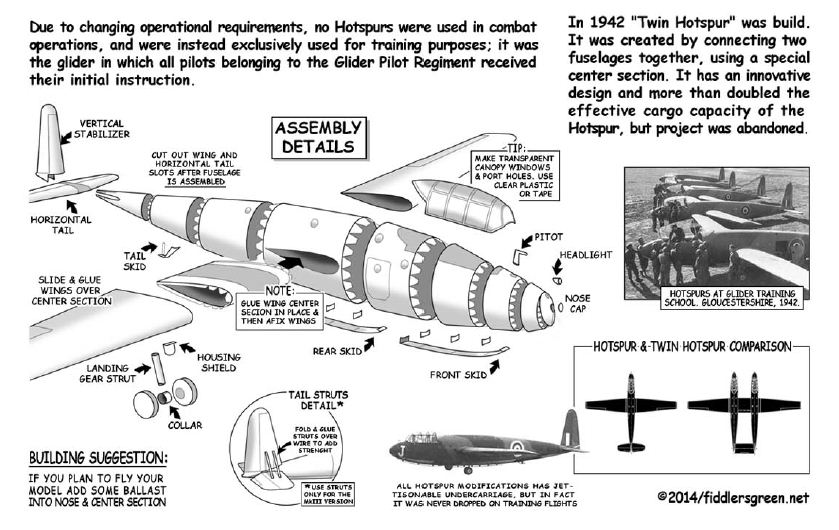 ---
What people say...
A fun build. the skids were interesting. The coloration is fantastic on this model. YMP Jim
I love to build them and my children love to fly them, and now anytime I pick up scissors or an hobby knife my 2 year old begins to inquire "my plane?" Thank you again. - Scott
Thanks to you and all of your contributors at Fiddlers Green. In the past month I have built about 20 models (much to my wife's chagrin).
Say thanks to Vlad for this new design - Felipe C.
I plan to release model in several versions with different markings. Also, the Twin Hotspur is completed but no instructions yet. I think we can make these models separately-like Chip did with the P-51 Mustang and Twin Mustang. What is your opinion? - Vlad
Vlad - Thanks for your fine work. As always it's BEAUTIFUL! - YMP Scott Fyn
---
In Vlad's workshop during the "design" stage
---
| | |
| --- | --- |
| A very convenient method of creating the proper roundness to parts on a paper model. This also makes it easier on you when it comes time to glue the part together. | Underside view showing how to fasten the skids to the fuselage |
---
This photo from the collections of the Imperial War Museums was created by the United Kingdom Government and is in the public domain.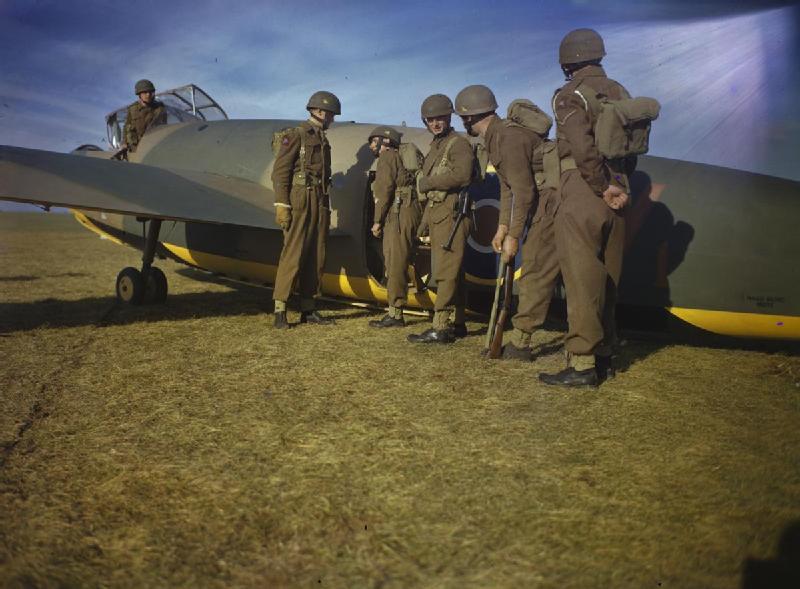 Here is a photo of two Hotspurs in flight. Both pilots (called "glider coxswains") survived this mission, but later died of natural causes.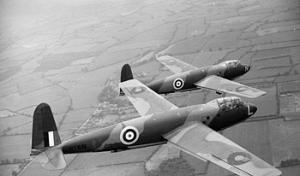 Another nice pic of a Hotspur in flight...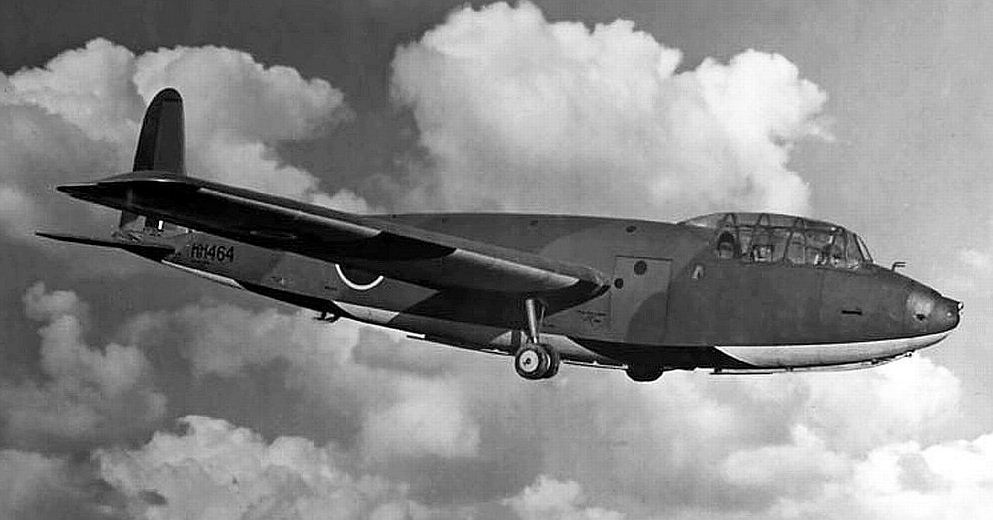 Assault Gliders
The basic idea was to haul parachute troops to a battle target and drop them into a position where they could capture that target and then hold out until the arrival of ground troops. This technique was so successful that the Germans used it in the invasion of Holland and Belgium, in Crete, and also in Russia. Inevitably, the British and the Americans followed Germany's lead and began to use gliders to haul troops and equipment to strategic positions, often behind enemy lines.

The Germans, not to be outdone, were still not satisfied with their gliders. Their DFS 230's could carry only nine fully-equipped troops and loading could only be done through a small door for the troops and a detachable panel under the wing for freight. An easy answer had to be to build a glider with a much larger fuselage, preferably with a level cargo floor close to the ground with front or rear doors giving access to the entire fuselage. The Gotha Go 242 provided part of the answer. It was built mostly of wood with a hinged tail, allowing the desired easy access to the interior.
F.F Crocombe 1849-1946
the designer of a series of Monospar aircraft for the General Aircraft/Monospar companies. He designed the Hotspur, Horsa and Hamilcar assault gliders, as well as the GAL 60 (later to be known as the Blackburn Beverley).
Hotspur WWII Glider Specs (metric)

Specifications
Crew: 2
Cargo: 8 troops
Length: 11.89 m
Wingspan: 13.99 m
Height: 3.05 m
Wing area: 25.3 square meters
Empty weight: 753 kg
Max. weight: (1,632 kg

Performance
Maximum speed: (145 km/h
Landing speed: 90 km/h
Range: 134 km from 6,100 meters high

WWII glider missions were risky adventures that could be described best as "suicide missions", but Hotspur pilots usually came home alive because their mission was to train troops and crew while still relatively safe on friendly soil. However, once in battle on other gliders, the glidermen were surely among the brave heroes of WWII.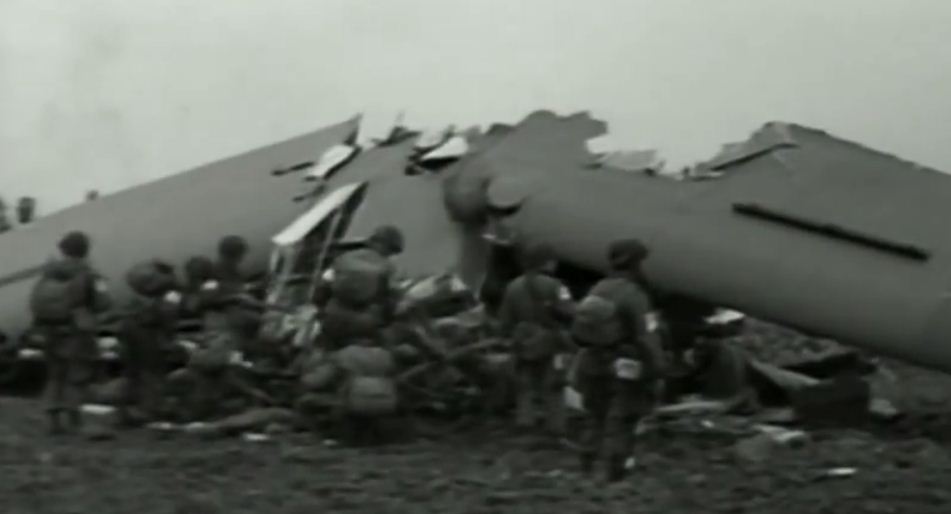 "oops!