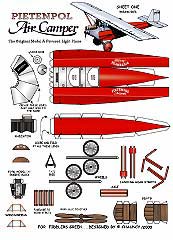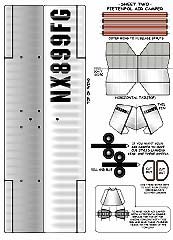 The Pietenpol Air Camper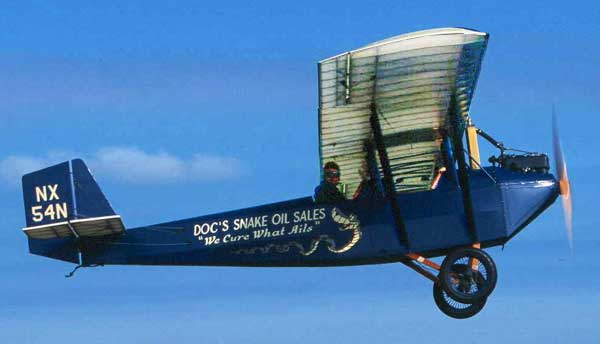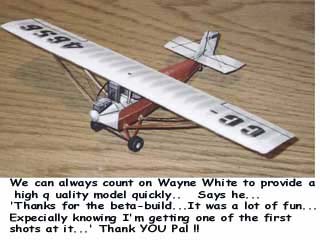 This little gem was very popular in the thirties and one of the better home produced small aircraft. The Air Camper is a wood airplane made from spruce and plywood and was powered by a 40 hp Form Model A engine.
It's intentionally designed to be simple to construct with minimum tools. Today it is enjoying a wave of renewed popularity.
This Pietenpol model was designed for Fiddlers Green by Chauncy Green. Great job, CG
Wayne White's Micro Piet and weekly allowance...when he's good! hehehe.
---
What people say...
Just a thought...the Air Camper is soooooooooo damned cute! I've just started it but, what a hunny! Tell Chauncy what a great job he did. Wayne
---
Chauncy has nicely Super sized this little gem (shown below.) Instructions, of course, come with all models. The Piet in black and white, and JPG formats in on the newest versions of the MEGA CD.

Pietenpol Air Camper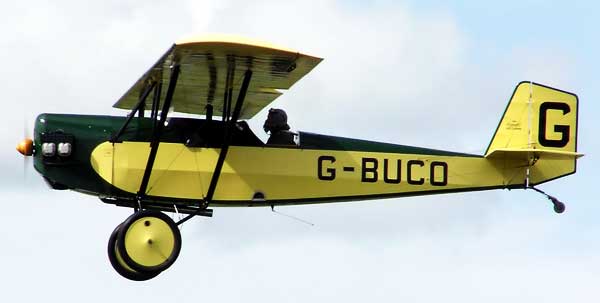 In 1928, Mr. Pietenpol built and flew an airplane of his own design. The airplane was a single place open cockpit monoplane made from wood obtained at the local lumberyard, fittings fabricated from a blacksmith shop, and a covering of bed sheet material painted with clear varnish. The landing gear was constructed of gas pipe and motorcycle wheels. The prop was hand-carved from black walnut and powered by an Ace four cylinder water cooled engine. The airplane flew very well accumulating over fifty hours in the first two months.
Several design modifications followed during the next five years; however, the basic design remained unchanged. During the process of modifications, the airplane became a two place with space for a passenger. The split axle landing gear with air wheels improved take-off and landing characteristics. The Ford A engine became the standard power plant turning a 78" x 42" propeller.
The final design and drawings for the Air camper were completed in 1934. No further changes have been made to the original drawings.
In 1933, a small factory was set up in Cherry Grove, Minnesota to make the metal parts and convert the Ford A engines. Milling and wood work was done in Wycoff, Minnesota. Airplane kits and aircraft materials were shipped from both locations.
The fuselage was lengthened to compensate for the lighter engine, the pilot and passenger leg room increased, and brakes and a tail wheel were installed. An additional eight gallon fuel tank was installed in the nose.
A radio, generator and battery were also incorporated into the design. The Corvair engine was lighter and more powerful than the Ford A. With the Corvair engine, the Air Camper performance improved, the ride was more quiet, smooth, and fuel efficient.
The Air Camper is a wood airplane made from spruce and plywood. It's intentionally designed to be simple to construct with minimum tools. All the fittings are fabricated from steel flat stock. The motor mount, landing gear and the wing struts require welding.
---
Bernard H. Pietenpol 1901-1984
Born in Spring Valley (airfield in Cherry Grove), Minnesota, Mr. Pietenpol was considered Minnesota's premiere aircraft homebuilder. He learned to fly in the 1920's constructing his first home built airplane in 1923 with a Ford Model T engine (Sky Scout).
In April of 1929, he brought a Model A engine two-seat airplane (Air Camper) to Minneapolis, Minnesota to show the editor of Modern Mechanics magazine that an auto engine airplane could indeed fly. The plane's plans were published in the magazine and it became a favorite home built airplane, which continues to this day. Mr. Pietenpol is considered the "Father Of Home built Aircraft".
Bernard was a self-taught engineer, who designed his own airfoils and made his own stress analysis. He taught in the CPT before World War II. He returned to the aircraft business and continued building airplanes, selling plans, experimenting with Corvair powered flight, and helping other homebuilders with their projects.
His original hanger and one of his last built planes is now on display on EAA grounds at Oshkosh, Wisconsin. His grandson Andrew Pietenpol fly's Mr. Pietenpol's last built Corvair powered plane, and continues building Air Campers and selling plans with Mr. Pietenpol's son Donald Pietenpol.
---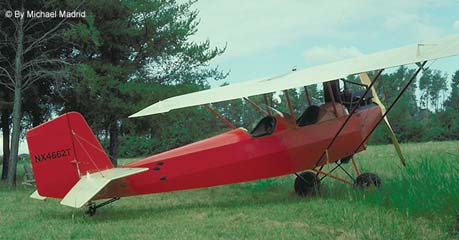 Wisconsin's Smiling' John -Damn proud of his new PIET and , looking' good after his recent eye operation! :-) thanks pal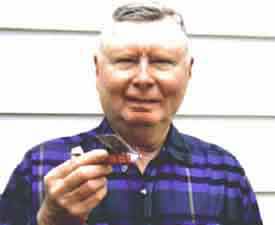 | | |
| --- | --- |
| A modeler named Twidget sends us this really fine model of Chauncie's Pietenpol. Note the clear windscreens and the the engine details. Thanks Twidget, hope we see more of your work..!! | Pietenpol Camper Fiddlersgreen Cardmodels above |
---
'I got a peek at the Air Camper at the Convention today. All I can say is
"Sweet" ! Another Home run.' Mike Smith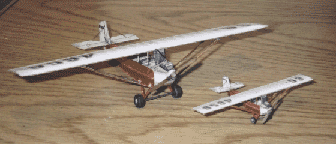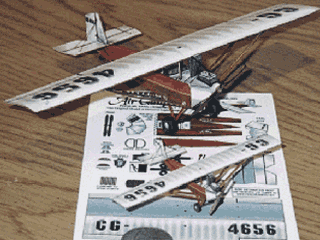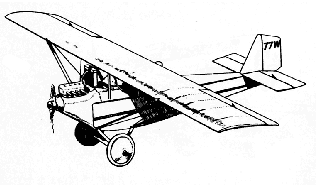 ---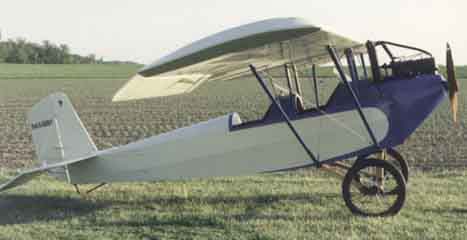 ---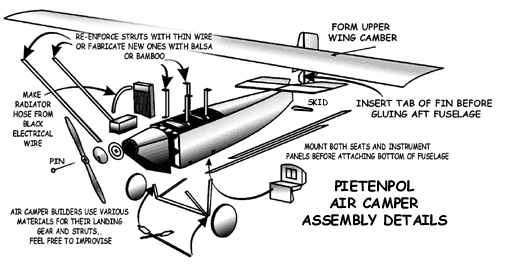 Specifications for the Pietenpol Air Camper
Crew: One pilot
Capacity: One passenger
Length: 17 ft 8 in
Wingspan: 29 ft
Height: 6 ft 6 in
Wing area: 135 ft²
Empty weight: 610 lb
Loaded weight: 995 lb
Max takeoff weight: 1080 lb
Powerplant: 1× Ford Model A engine

Performance
Maximum speed: 100 mph
Stall speed: 35 mph
Rate of climb: 500 ft/min
Wing loading: 7 lb/ft²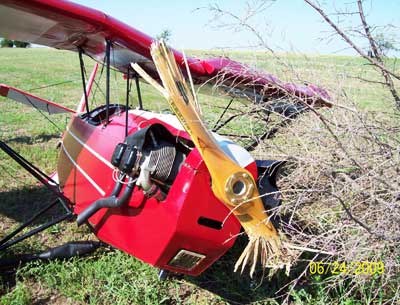 The aircraft made what looked like a touch-and-go landing attempt but veered off the runway and crashed into a tree. The pilot escaped with minor injuries