Piper PA-8 Skycycle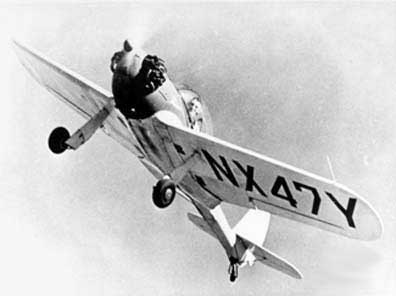 The Piper PA-8 Skycycle was a 1940s American single-seat light aircraft designed and built by Piper Aircraft at Lock Haven, Penn. Towards the end of 1944 Piper announced a number of aircraft it intended to build after the war. One of these was the PWA-8 (Post War Airplane 8).
---
The Piper PA-8 Skycycle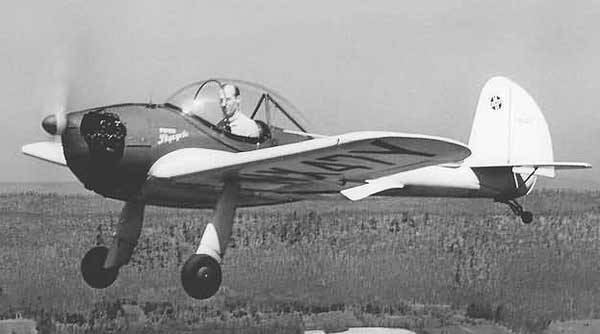 An aerodynamic test aircraft was built with the name Cub Cycle and it first flew on August 27, 1944 with a small two cylinder Franklin engine. The Franklin engine was replaced by a 37hp Continental A-40-3 and the aircraft first flight with the Continental engine on September 12, 1944.
The Skycycle was a fabric-covered mid-wing single-engined single-seat monoplane with a tailwheel landing gear. The fuselage was produced using a belly fuel tank as used on the F4U Corsair. The Cub Cycle was scrapped and a similar but new aircraft was built with the name Skycycle.
The Skycycle first flew on January 29, 1945 using the same Continental engine as the Cub Cycle. The aircraft was further modified in 1945 with a 55hp Lycoming O-145-A2 engine and designated the PA-8 Skycycle. No further examples were built.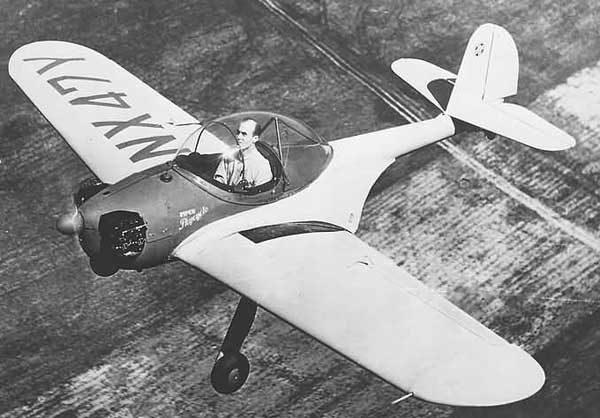 The Piper Skycycle was planned to sell for less than $1,000 in the post-World War II market. The engine was the 65hp Lycoming; the main fuselage was adapted from a war surplus belly tank. The Skycycle was flown in prototype only.
---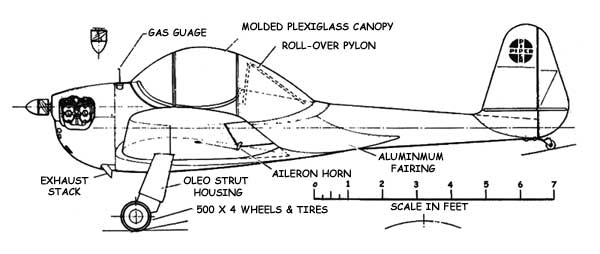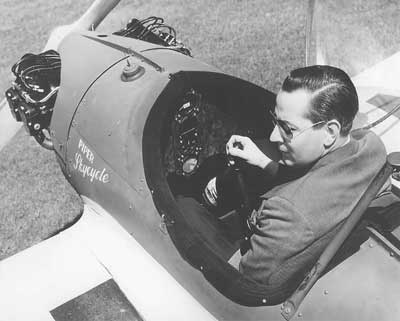 Shown above we can see the cramped cockpit of the Piper PA-8 Cockpit
Specifications
Length: 15 ft 8 in
Wingspan: 20 ft
Height: 5 ft
Gross weight: 630 lb
Powerplant: 1 × Lycoming
O-145-2, 55 hp

Performance
Maximum speed: 120 mph
Range: 400 miles