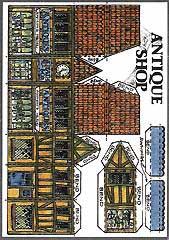 The Antique Shop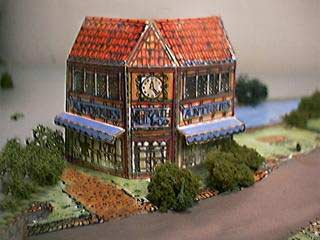 You can look in the windows and see all kinds of things in the "Heath" Antique Shop. The shop was named after Dora Heath and family who's warm and cozy kitchen and back garden filled with flowers have always been a special treat for me when I visit Merry ol' England.


This shop was an exercise in paper model design where we tried to get the entire model on the card in just one piece and we would have if we didn't run out of card! Makes it real easy to assemble. Also this model fits into layout corners and intersections perfectly, yes?



Building models come in model railroad layout scales of HO, N, & Z. Great for making villages and towns, and for war gaming.
---