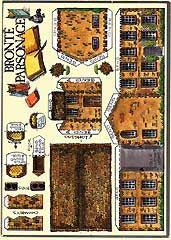 Bronte Parsonage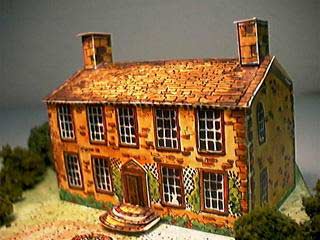 In 1820 Patrick Bront was appointed as incumbent of Haworth, and arrived in the township with his Cornish-born wife, Maria, and their six children.
Although Haworth remained the family's home for the rest of their lives, and the moorland setting had a profound influence on the writing of Charlotte, Emily and Anne Bront, the family history began not in Yorkshire, but in Ireland, where Patrick, the first of ten children, was born in County Down, on 17 March 1777.
Driven by ambition, Patrick left his humble origins far behind and was accepted at St. John's College, Cambridge, where his original family name of Brunty was dropped in favour of the more impressive sounding 'Bront'. The hard work and commitment which had won him a place at Cambridge carried him through several curacies, mainly in the North of England, until he arrived at Haworth.
By this time Patrick Bront was a published author of poetry and fiction, so that his children grew up accustomed to the sight of books carrying their name on the Parsonage shelves.

More at http://www.bronte.org.uk/

The Bronte Sisters, Emily, Charlotte, and Anne were novelists and poets living here at the Parsonage in the first half of the 18th century.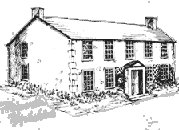 ---
What people say...
This is a model I'm real proud of and we've done well with it and I remember, back in 1987, the good ladies who run the Bronte museum drove us crazy with changes and alterations and petty nonsense concerning this model. One of the real good reasons we don't do 'specials' any more.