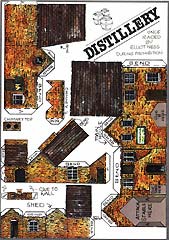 The Distillery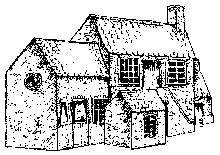 From the Iron Bridge Blists Open Air Museum Collection
One of our nicer models that fits in perfectly with model RR setups. Looks like one of countless warehouses you see along the tracks even today. The little building to the fore is a horse stable. The bit on the right is a pig sty.

This actual building lives at the Blists Hill open Air Museum and is being used as a candle shop


---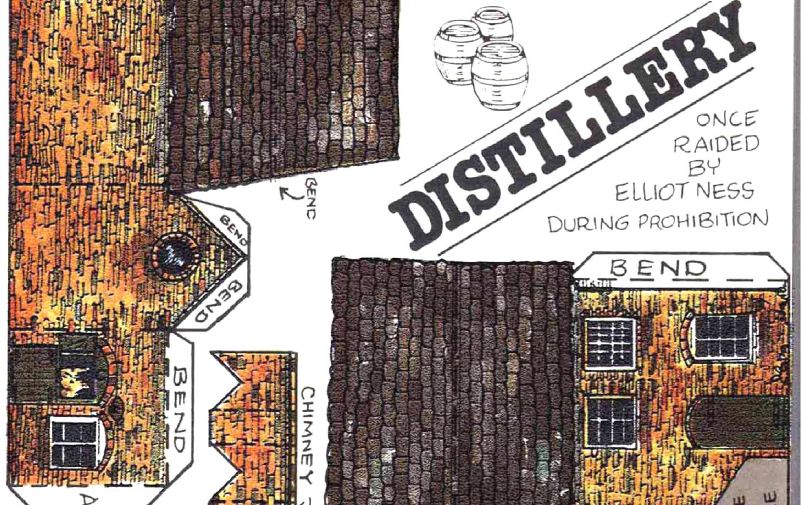 ---
Model'n Pal Tom Boltik Shows us how it's done...
This is how my distillery came out in N scale. You see in the background is a lighthouse and the oyster shack, both models you provided. I'm hoping to someday see this picture on the distillery model page. - Tom Boltik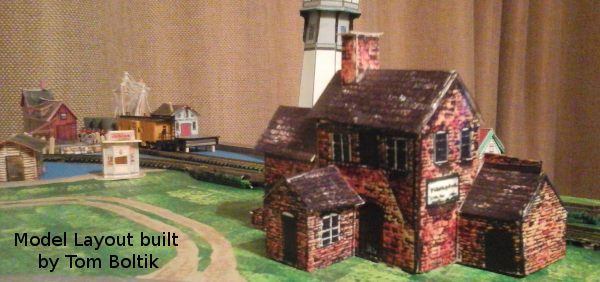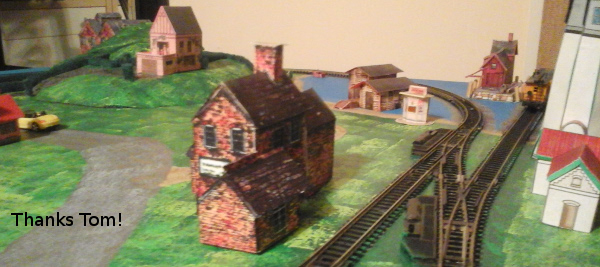 ---
What people say...
---

I've not built too many of your aircraft models, as I really don't have much use for them on my model railroad. But please keep the buildings coming. If you could do enough to have a fairly modern ( '50s and '60s) high street, that would be grand.

---

Thank you...your buildings are about 50% of the structures of my set.

---