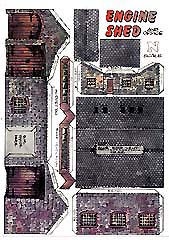 Engine Shed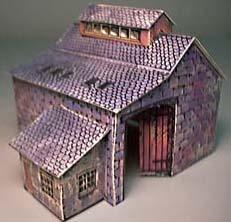 Motive power depot, usually abbreviated to MPD, is a name given to places where locomotives are stored when not being used, and also repaired and maintained. They were originally known as "running sheds", "engine sheds", or, for short, just sheds. Facilities are provided for refuelling and replenishing water, lubricating oil and grease and, for steam engines, disposal of the ash. There are often workshops for repairs and maintenance, although locomotive building and major overhauls are usually carried out in the locomotive works.
---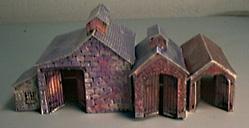 Our complete line of Engine Sheds
For the other parts of our collection Engine Shed #1, and the last part of our collection Engine Shed #2.