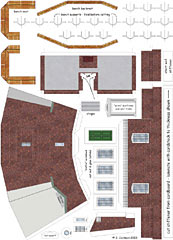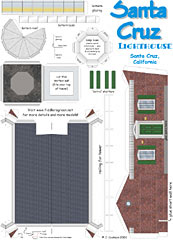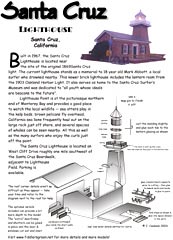 Santa Cruz Lighthouse, Santa Cruz California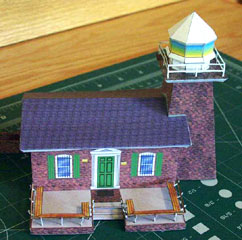 This impressive brick edifice at the entrance to the popular seaside-resort town of Santa Cruz harbor serves as both a harbor marker and memorial to earlier lighthouses and their keepers.
A lighthouse was erected on Point Santa Cruz in 1869, and first displayed light from its fifth order lens on December 31. The Santa Cruz lighthouse guided lumber and lime freighters in out of the harbor during the
A fourth order lens was installed in 1909,but was replaced by a minor light further seaward in 1941. Its beacon was darkened during WWII and the wood-and-brick lighthouse was finally torn down in 1948.
A working brick lighthouse now stands there as a memorial to Mark Abbott, a surfer who drowned nearby in 1965. The lighthouse was built by his parents in 1967, and houses a surfing museum as well as Mark's ashes, buried beneath the tower.
What people say...
Surgeon Dr Jim Cookson, Granite Bay, Ca has been creating fantastic and meticulous paper models for the last few years. Some other Cookson models are: Meteor, X-15Rocket, Point Loma Lighthouse Directions: From Highway 1 South (Mission St.) approaching Santa Cruz, turn right onto Almar Ave.to its end, then left onto West Cliff Dr. to the lighthouse. From Highway 1 North (Mission St.) in Santa Cruz, turn left onto Bay St. to its end, then right onto West Cliff Dr. to the lighthouse. Open every afternoon except Tuesday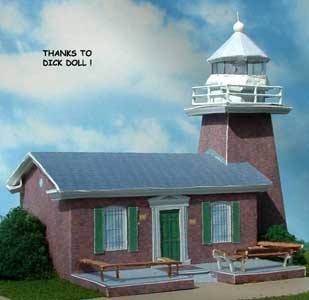 Santa Cruz Light, Santa Cruz, CA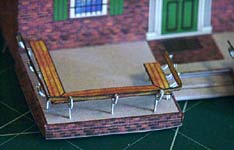 This is the porch view of Jim's model. Ya gotta just love the little benches. Add large map pin to the very top as a lightning arrester
---
The Santa Cruz lantern room is from the Oakland Harbor Lighthouse, which was discontinued in 1966, moved, and converted into a trendy Oakland restaurant.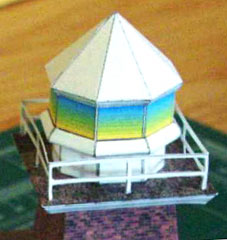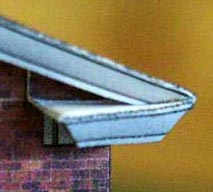 Look at the clever way he's modeled the roof cornice. Simple and effective. The good doctor's models stand out as the most innovative around.