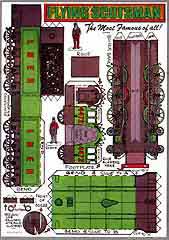 The Flying Scotsman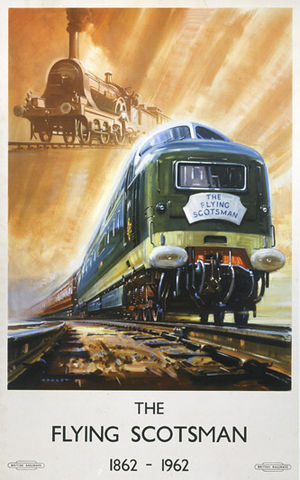 For nearly three-quarters of a century the "Flying Scotsman" has left King's Cross for Edinburgh. It is doubtful if this record can be challenged by any other train in the world. The details of the journey were distributed only during the short period at the end of the War when, owing to the imperative need of reducing train services, the "Scotsman" was combined with a train to Leeds and Bradford, and the starting time was temporarily altered to 9.30 a.m.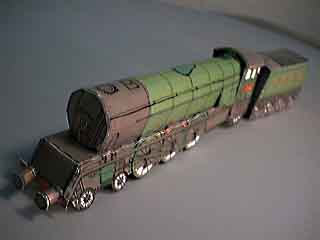 Except for that break, this famous express has made its daily departure at 10 a.m. since June, 1862, from No. 10 platform at King's Cross, while the up "Scotsman," inaugurated at the same date has, with the exception of a short period during its earlier history, started from the Waverley Station, Edinburgh, at the same hour for London.
Since then nearly 45,000 journeys have been made, and the "Flying Scotsman" has traveled for a total of eighteen million miles between London and Edinburgh alone, apart from the still longer journeys of the portions of the train which run through to Glasgow, Perth and Aberdeen.
Every year the mileage run by the "Flying Scotsman" between the English and Scottish capitals would be sufficient to take each of the two trains on the service roughly five times round the world.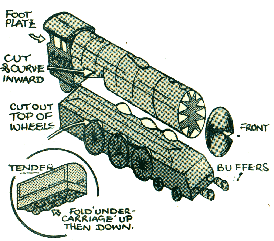 During this long life tremendous changes have taken place. When the "Flying Scotsman" first ran, the coaches of which it was composed were six-wheelers ; corridors had not been heard of and dining cars were unknown. Not until 1900 was a really up-to-date seven-coach train, made up entirely of twelve-wheeled cars carried on six-wheeled bogies, introduced to the service.
These fine vehicles were 64 ft. 6 in. long, of an American pattern, with bow-end and the American "buck-eye" type of steel-coupling, which has been standard ever since for main-line stock on the East Coast route, and is one of the secrets of the smooth traveling for which these East Coast trains have been famous.
Until 1900 the "Flying Scotsman" had always stopped for twenty minutes at York while its passengers ate a hasty lunch in the station dining-room ; but dining cars were included with the new coaches and the stop at York was cut from twenty minutes to under ten minutes. The seven-coach train of 1900 weighed 265 tons, and added at least 30 per cent to the weight of the trains that had been in use up till then.