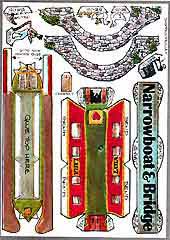 Narrowboat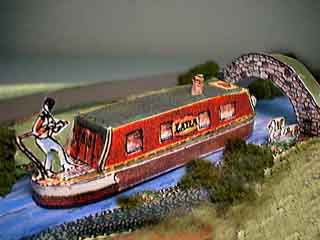 These little holiday homes on the water can be see chugging all over the canal system. This is a model of our (formally) own narrowboat "Layla".
In the context of British Inland Waterways, "narrow boat" refers to the original working boats built in the 18th, 19th, and 20th centuries for carrying goods on the narrow canals (where locks and bridge holes would have a minimum width of 7 feet) . The term is extended to modern "narrowboats" used for recreation and occasionally as homes, whose design is an interpretation of the old boats for modern purposes and modern materials.
Note: This model is not intended for use in bathtubs!