"Live each season as it passes; breathe the air, drink the drink, taste the fruit, and resign yourself to the influences of each."
---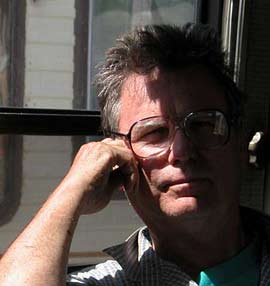 "I was never molested by any person but those who represented the state."
---
"Do not be too moral. You may cheat yourself out of much life. Aim above morality. Be not simply good; be good for something."
---
"If you would convince a man that he does wrong, do right. Men will believe what they see."
---
"Do not hire a man who does your work for money, but him who does it for love of it."
---
"There is no remedy for love but to love more."...Journal, July 25, 1839
---
"He enjoys true leisure who has time to improve his soul's estate." Journal, February 11, 1840
---
"If a man does not keep pace with his companions, perhaps it is because he hears a different drummer. Let him step to the music which he hears, however measured or far away."Walden, Conclusion, 1854
---
"Our houses are such unwieldy property that we are often imprisoned rather than housed in them."Walden: Economy, 1854
---
"Man is the artificer of his own happiness." Journal, January 21, 1838
---
"Goodness is the only investment that never fails." Walden: Higher Laws, 1854
---
"I know of no more encouraging fact than the unquestioned ability of a man to elevate his life by conscious endeavor."
---
"If you have built castles in the air, your work need not be lost; that is where they should be. Now put the foundations under them."
---
"That man is the richest whose pleasures are the cheapest."
---
"[Water is] the only drink for a wise man."
---
"Men are born to succeed, not fail."
---
"It is an interesting question how far men would retain their relative rank if they were divested of their clothes...Walden, 1854
---
"How many a man has dated a new era in his life from the reading of a book." Walden: Reading, 1854
---