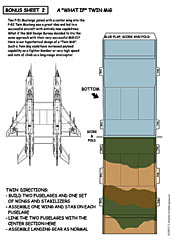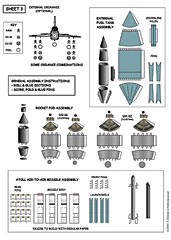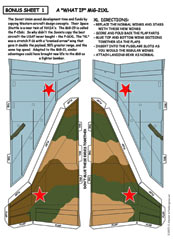 Mig-21 Cardmodel Collection downloadable from Fiddlersgreen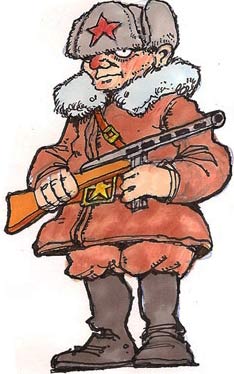 Information about the Mig-21 is on the single model page.
See ya there !
---
Nice job on the Mig 21 revamp, I especially like Ivan the Guard! I haven't done any building in a while, may have to change that and then put Ivan on duty in front of them.
Figured I'd just send a quick note to say good job. Stephen Gifford
---
Designer, Dr John Glessner has always had a keen interest in the Russian Mig-21 Fishbed along with a super keen interest in cardmodeling.. You'll see his perfect little models all over the Fiddlersgreen website.

This Mig -21 model will prove to be one of our most popular ones with TEN individual and unique versions submitted BEFORE the re-designed model was even released !

John's redesign puts the original Fiddlersgreen Mig-21 to shame and will most certainly be the gold standard for years to come.

BTW, the original FG model is included in the folder along with a sheet of ordnance. AND YES... a fantasy version of a Twin Mig-21

Here is a "What IF" model offered by Fiddlersgreen from their Mig 21 many versions Collection. For support I stuffed the center wing section with tissue and pushed through a wood skewer stick for attaching the two fuselages. Each nose cone was weighted with a .177 cal pellet.

Wing span eight inches. Fuselages ten inches. Bob Penikas

I traced the fuselage gear door openings, retraced that onto the centerline fuel tank parts page and cut out the new doors. I installed the two inner doors in a closed position, then installed the outer doors open just for more stuff to hang down.
Two Photos attached. Bob Penikas

Note the doors have been fixed and are now the correct size

It's hard to believe that's cardstock!!
The link to the single MIG-21 model offer is
HERE